Innovation: FEATURE
Improving DonorNet MobileSM together
Transplant professionals and UNOS IT teams work collaboratively to improve DonorNet Mobile.
A
s a surgical physician assistant at
Scripps Green Hospital
in southern California, Jacob Mansy is on call one to two days a week to receive organ offers. On busy weeks he estimates he receives more than 10 offers in a day. "A lot of times, I'd pretty much be stuck at my house with a laptop and didn't have the flexibility to leave," the father of two said. "If I was on a walk with my family, I'd have to bring my laptop and make sure I had my phone so I could connect it to my laptop to get internet access."
DonorNet Mobile now available for transplant hospitals nationwide. Learn more.
Mansy needed to use multiple devices to log in to DonorNet®—the technology platform that electronically manages all deceased donor organ offers in the U.S. "Time is critical, especially for organs that have already been procured," said Mansy, who has one hour to accept or decline an organ offer after receiving DonorNet's automated phone call. "A lot of times, if I was in the middle of something when the offer came in, I had to use that full hour to respond," he said of the time it took to configure the devices and review the offer. "That's an extra hour of potential cold time on an organ."
When United Network for Organ Sharing contacted Mansy's hospital with an invitation to participate in a collaborative transplant program workgroup aimed at developing a new and improved mobile-friendly website for DonorNet, he leapt at the opportunity. "People who are actually doing the daily grind every day are the ones who are going to have the best feedback on new technology as it develops," Mansy said. "I don't have a whole lot of experience creating mobile-friendly websites, but the UNOS IT team had immediate responses to any of the feedback I gave them."
Mansy volunteered in a group of 17 transplant organizations that receive organ offers who, in the spring of 2019, convened to influence development of a new DonorNet MobileSM. The new website, which is built on a modern, open source application framework that will be easy to rapidly develop and update, will be released to the transplant hospital community in early 2021. In upgrading DonorNet Mobile, UNOS worked collaboratively with the organ donation and transplant community early in the technology development process to build a user-friendly product that contributes to matching more organs with transplant candidates to save more lives.
"We have embraced new technologies, new user experience methodologies and agile ways of building innovative solutions," said UNOS chief technology officer Alex Tulchinsky. "The more we can expedite the process from the time a potential donor is identified, up to and including the time of the transplant surgery, and the more convenient and informative we can make transplant tools and technologies, the more we can continue to shorten the list of patients who are waiting for a lifesaving organ."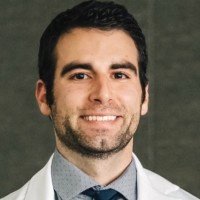 "The UNOS IT team had immediate responses to any of the feedback I gave them."
Jacob Mansy, surgical physician assistant at Scripps Green Hospital
Convenient transplant tools
Originally released in 2007, UNOS created DonorNet Mobile for transplant hospital users to evaluate and respond to deceased donor organ offers from a mobile device. The new iteration will provide additional functionality and an enhanced user experience.
Organ offers, automated
UNOS released DonorNet in July 2003 to allow transplant professionals the ability to view information about an organ donor from a desktop computer after being notified of the organ offer by an organ procurement organization (OPO). Prior to its release, the organ offer evaluation process was conducted entirely over the phone.
Since the original release, DonorNet was expanded to include more detailed donor information, as well as to automate the process of sending electronic organ offers, eliminating the need for an OPO user to contact transplant programs individually. Additionally, other upgrades allowed for users to respond to a simplified view of an organ offer from a mobile device. "We needed to give the transplant program coordinators and surgeons a way to review and respond to the offers from their mobile device instead of getting a phone call and having to find a computer," said UNOS service owner Lloyd Board.
As information technology continued to evolve, UNOS saw an opportunity to adapt to members' emerging use of new products with an update that would improve system-wide performance and efficiency. With the goal of quickly and effectively providing value to the organ donation community, UNOS released a modern, mobile-friendly DonorNet Mobile website to OPOs in February 2018.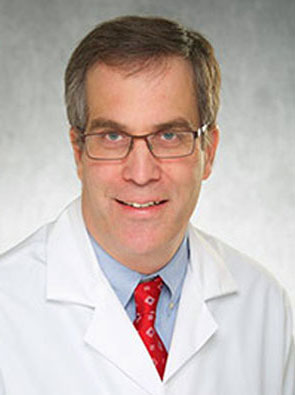 "Using the new DonorNet Mobile has really helped us navigate this more difficult, more complex environment in which we find ourselves."
David Axelrod, M.D., University of Iowa Health Care transplant surgeon
An agile approach
Prior to the 2018 release of the upgraded DonorNet Mobile, OPO professionals did not have access to a mobile-friendly version of DonorNet.
"It was the first time we waded into that water," Board said. "Creating DonorNet Mobile for OPOs served as a test bed for us to determine how we could build the new mobile-friendly application, make it stable, make it convenient and prepare ourselves for the buildout of transplant program capabilities, without having to do it all at once."
The agile software development approach, which is characterized by the division of tasks into short phases of work, frequent reassessment—inclusive of feedback from the transplant community users—and adaptation of plans, has been followed throughout the development of the new DonorNet Mobile. 
"When we built DonorNet Mobile for OPOs, our idea was to build a mobile-friendly website that could be used by both OPOs and transplant hospitals," UNOS IT Customer Advocacy Department director Amy Putnam said. "The initial version for OPOs was the smallest piece that we could accomplish quickly to get a working application to the community for people to use."
The mobile friendly website allows OPO staff to view a high-level summary of key donor characteristics, donor details and highlights, perform second verification of blood type, and upload secure image attachments directly to DonorNet. It provides a fast, reliable user experience built for the latest smartphones and tablets, "which means we can take advantage of some of the modern frameworks around how information gets displayed and more cleanly display them," Board said.
The new mobile-friendly website for OPOs was informed by a pilot group of OPO representatives from across the country who provided feedback on things like where donor case information should be located and how filters should be organized to make searching through active cases more efficient.
"It was built in tandem with the actual users," Putnam said of the collaborative effort, adding that the new version for OPOs was customized to allow professionals to perform key functions from their mobile device.
With the user-driven application development framework in place, UNOS was ready for a transplant hospital workgroup to dictate the development of an addition to the new DonorNet Mobile that would be geared toward transplant hospital users.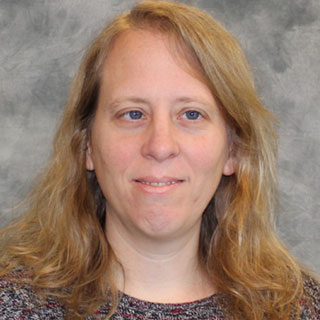 "[DonorNet Mobile] was built in tandem with the actual users."
Amy Putnam, UNOS IT Customer Advocacy Department director
A collaborative effort
University of Iowa Health Care transplant surgeon David Axelrod, M.D., has been using DonorNet since it was first released. The surgical director of kidney-pancreas and living donor transplant estimates that when he is on call, he receives one-to-two liver offers and four-to-five kidney offers each day.
"The user interface in the previous iteration of DonorNet Mobile was difficult to use," he said. "It wasn't intuitive, and it didn't make good use of the entirety of the phone screen."
A busy transplant surgeon, Axelrod would routinely rely on transplant coordinators at his hospital to transcribe data from the DonorNet desktop site through other communication tools for him to review the organ offer.
Mansy had the same experience in California. "Before, it was pretty much me reviewing the offer and then either texting or calling the surgeon with the information," he said. "Now, I have the ability to say to the transplant surgeon, 'Just jump on your phone and look at the labs yourself.'"
While the transplant professionals serve in different roles at their hospitals, their checklist of necessary improvements aligned. Community members wanted a clean, easily understandable user interface that was intuitive to navigate and provided the information necessary to make a decision on whether to accept or decline an organ offer.
"When we deliver a solution to members, our goal is to help transplant professionals make more informed decisions," Tulchinsky said. "Our tools and solutions have analytics built in so that they can be continuously evaluated and improved."
In addition to serving in different roles at their transplant hospitals, Axelrod and Mansy brought perspectives from different sized transplant programs to the workgroup. In selecting workgroup members, UNOS looked for a mixture of program sizes, as well as a mixture of programs that had low-to-high volumes of transplants, all organ types and pediatric and adult components of the transplant program. The workgroup also included two private companies that contract with transplant hospitals to review organ offers and coordinate with the transplant programs that will be receiving the organs.
"UNOS did a good job of being inclusive and soliciting input from all of the groups that interact with DonorNet," Axelrod said.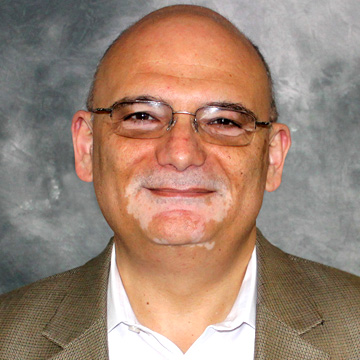 "When we deliver a solution to members, our goal is to help transplant professionals make more informed decisions."
Alex Tulchinsky, UNOS chief technology officer

Collaboration
Transplant organizations across the country partnered with UNOS to form a collaborative transplant program workgroup that met regularly, beginning in April 2019, to influence development of a new DonorNet Mobile.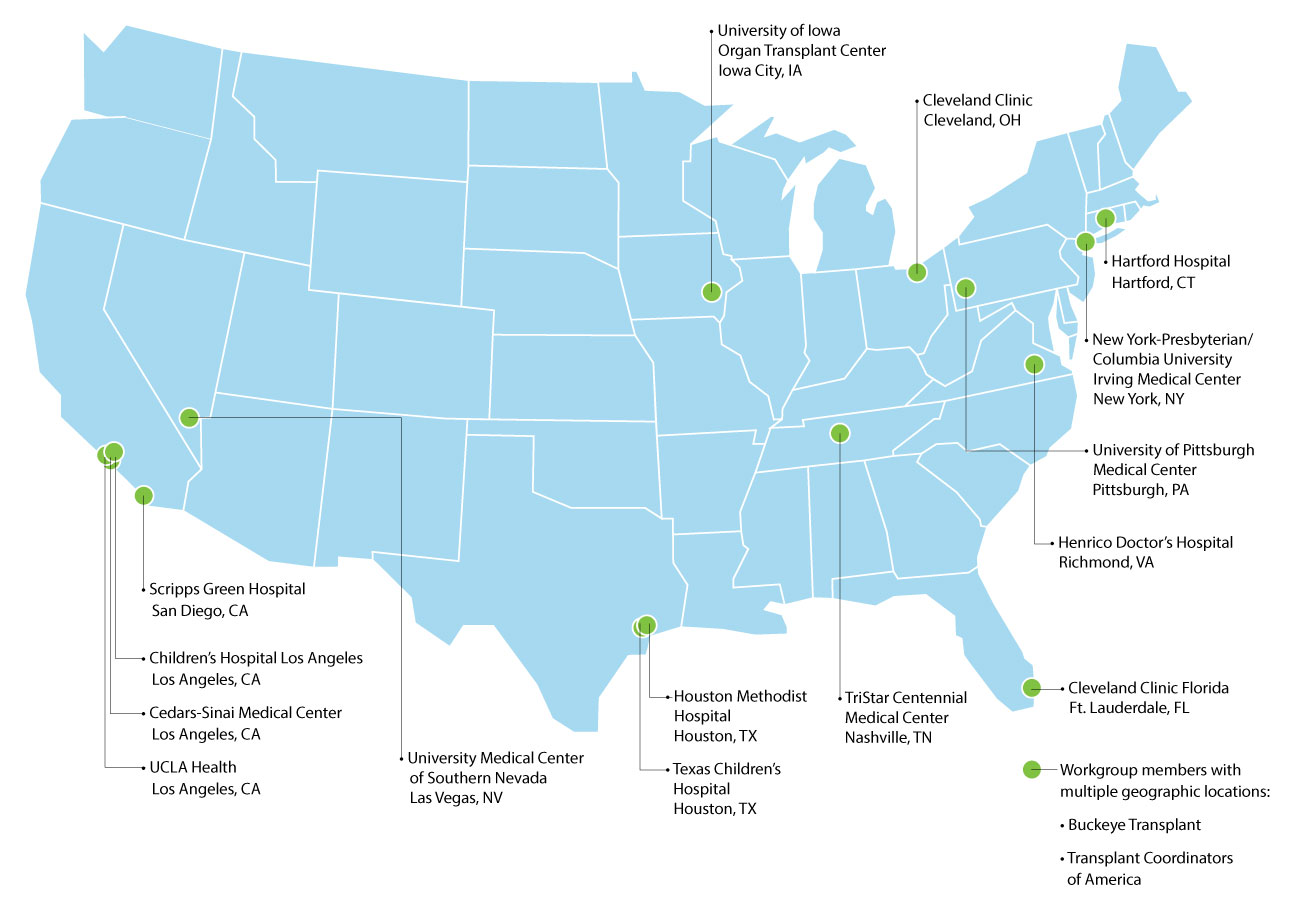 Cutting down on complexity
In April 2019, transplant hospital workgroup members began meeting monthly to review the new design and functionality of DonorNet Mobile. In the course of the meetings, members provided feedback on how the offer notifications should be organized and how donor medical information should be presented. They also provided feedback on the impact of user interface and user experience on behavior.
"We also received feedback on the way offers are organized on the screen," Board said, adding that the new mobile-friendly website display represents a departure from the way organ offers have historically displayed on the desktop. "We now organize the offers by first showing the new offers, and then listing anything that a user has already responded to on a second tab."
The mobile-friendly website also has a new feature—called the match summary,—that provides a snapshot of where a patient is on the waitlist in relation to the patients who have been sent an offer from the same donor.
"It's easier to see now where your patient sits in relation to other programs," Axelrod said. He added that the new design has been particularly helpful during the COVID-19 pandemic, because patients who are likely to receive an organ need additional screenings prior to surgery.
"Even if they're not the primary organ recipient at that point, you need to bring them in and get them tested for COVID if you think they have a higher likelihood of receiving the organ," Axelrod said. "Using the new DonorNet Mobile has really helped us navigate this more difficult, more complex environment in which we find ourselves."
Continuous improvement
UNOS plans to release the advanced DonorNet Mobile to the transplant hospital community in early 2021, but improvements will continue to be made even after national rollout.
"This is the first big step in laying out the platform for how we can rapidly develop new technologies moving forward and get the community involved in the project from the get-go," Board said. "It's nice to have a new user experience, but I'm even more excited about the possibilities that the new DonorNet Mobile is unveiling. It really is a platform to develop a lot of future capabilities upon."
Board said that UNOS will continue to gather feedback from the community to inform the future capabilities.
"We haven't reached a final product yet," Axelrod said, adding that the continuous distribution framework will make DonorNet Mobile improvements even more imperative. "The team has exceeded a minimal viable product and has delivered an excellent start, but there is more work to be done," he said, citing the inclusion of images, organ tracking, communication, and predictive analytics as top priorities. "These features will truly transform the information available to transplant clinicians and patients who are evaluating organ offers."
Opportunities to get involved in developing future iterations of DonorNet Mobile, such as testing an organ tracking feature, will soon be available. "We encourage members to reach out to us," Board said, adding that the IT team wants transplant professionals to get involved in technology development projects because "we can better build what they want faster that way, and they can see in real time that they're helping us improve."
Axelrod echoed the sentiment.
"UNOS is and was created as a membership organization," he said. "It's as good as the people who are a part of it. My basic belief is that it is a whole lot better to try to improve things from the inside and work collaboratively than to criticize from the outside. I truly think it is our duty as transplant professionals to stay involved with UNOS and continue to work together to try to make the organ donation and transplant system work better for everyone."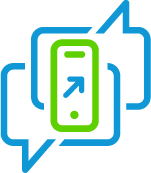 Interested in getting involved with future technology developments at UNOS?
Contact UNOS Customer Service at 800-978-4334 or email [email protected] to learn more about how to get involved.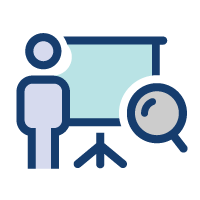 Professional education
Visit UNOS Connect to view the latest DonorNet Mobile module:
SYS165: DonorNet Mobile for Transplant Hospitals
Available March 8, this course will demonstrate how to get started with using DonorNet Mobile's new features. Topics include how to view organ offers, how to evaluate offers, and tips on entering decisions.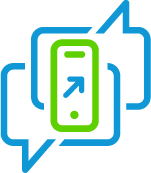 "This is the first big step in laying out the platform for how we can rapidly develop new technologies moving forward and get the community involved in the project from the get-go."
Lloyd Board, UNOS service owner