The 12-month kidney monitoring report shows new policies are working as intended.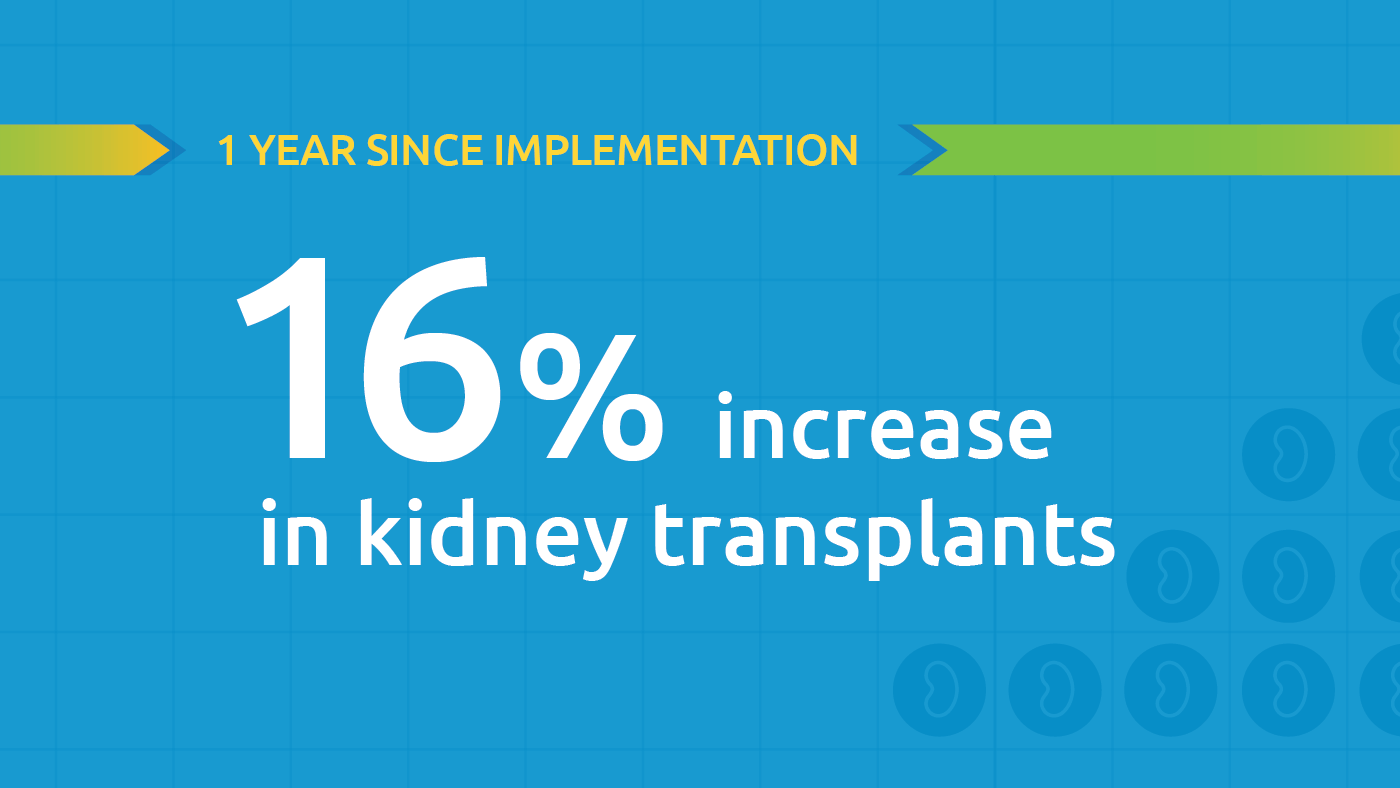 Aimed at increasing equity, a report on new allocation policy shows increases in transplant among key populations.
One year after changes to kidney allocation took effect, the number of kidney transplants continues to increase. A new data monitoring report shows a 16 percent overall increase in transplant rates from March 2021 to March 2022.
The new allocation policies aimed to increase equity in access to transplant, and like earlier monitoring reports released three and six months post implementation, the 12 month report shows increases in transplants among a number of key populations.
Those increases include:
23 percent for Black candidates
29 percent for Hispanic candidates
20 percent for Asian candidates
36 percent for candidates with more than three years of dialysis time at listing
63 percent for pediatric candidates
78 percent for highly-sensitized candidates with of 80-97% CPRA
The full report
Read the key takeaways from the 12 month monitoring report, or access the full report on the OPTN website.