Improvement
Working collaboratively to enhance system performance and improve transplant program monitoring metrics
Matthew Cooper, M.D., OPTN board president, discusses system performance and improving transplant performance metrics.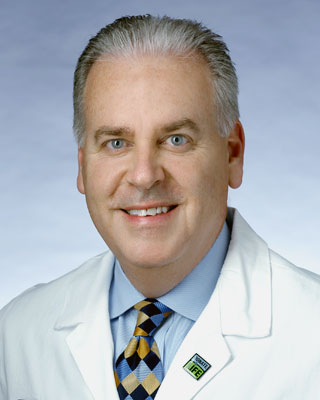 "This new approach to metrics looks at the entirety of the care we as doctors provide for someone who is listed for a transplant—we want to be sure we are being good stewards of this valuable resource"
Matthew Cooper, M.D., president of the OPTN Board of Directors
A focus on system performance
The need for holistic change
What will the new metrics be?
Update
The OPTN Board of Directors voted to adopt new patient-centric metrics for performance monitoring at its meeting on Dec. 6, 2021. The first two metrics went into effect July 14, 2022. Details about the phased implementation and professional education resources can be found on the policy toolkit. These new metrics enhance the community's goal of providing a more holistic view of patient care.
Matthew Cooper, M.D., begins his term as the new president of the Board of Directors of the Organ Procurement and Transplantation Network (OPTN) at a time when the broader transplant community is looking to improve how transplant programs are monitored for performance. A proposal to improve the current metrics, sponsored by the OPTN Membership and Performance Standards Committee (MPSC), will be open for community input beginning Aug. 3.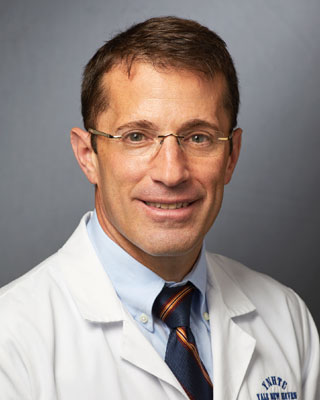 The proposed metrics
For many years, the MPSC's monitoring of transplant programs has relied on a single data point—one-year post-transplant patient and graft survival (whether a transplanted organ works for a full year).
As Formica outlined in the June 2 webinar, the MPSC proposes to use four different pre- and post-transplant metrics—all risk-adjusted—to monitor transplant program performance:
Offer acceptance: A program's rate of accepting organ offers relative to the expected based on similar offers across the nation.
Waitlist mortality: A program's waitlist mortality rate relative to the mortality rate experienced by similar patients across the nation.
90-day graft survival hazard ratio: In the first 90 days post-transplant, a graft is counted as failed if there has been graft failure or death.
One-year graft survival conditional on 90-day graft survival hazard ratio: After the patient has been released to longer-term post-transplant care, a graft is counted as failed if there has been graft failure or death.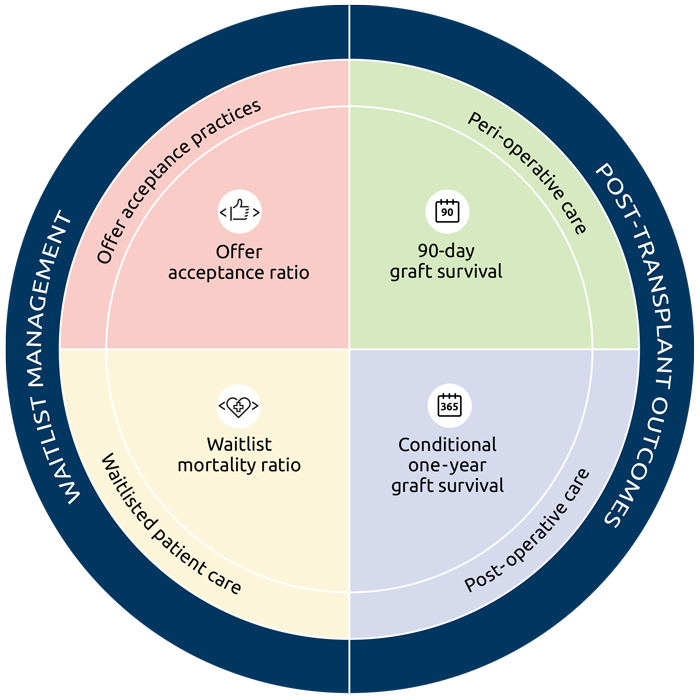 The MPSC released their proposal to enhance the transplant program performance monitoring system for public comment on Aug.3, 2021. All proposals this cycle are open for public comment through Sept. 30, 2021, on the OPTN public comment page. During the two-month public comment period, the community is invited to provide feedback and input about the proposed changes to transplant program performance monitoring.
Do you have questions about the MPSC performance monitoring project?
Please contact Sharon Shepherd at [email protected].
MPSC: who they are and what they do
The MPSC:
Has oversight responsibilities aligned with the OPTN mission to maximize organ supply, ensure patient safety, and provide equitable access to transplantation, and it needs the best tools to do this work.
Reviews applications for membership in the OPTN, approvals of designated transplant programs and changes in OPTN member key personnel.
Works to safeguard the integrity of the transplant system and helps OPTN members reach their maximum potential.
Monitors member performance using data from the Scientific Registry of Transplant Recipients. "Everybody working collaboratively means that we will all do better for patients."
Matthew Cooper, M.D.