CDC releases infographic showing COVID-19 vaccination schedule recommendations for patients
CDC has released a new infographic showing recommended vaccine doses and schedules, including recommendations for those who are immunocompromised.
See the infographic
.
NIH updates vaccine guidance for potential organ donors
The National Institute of Health's (NIH) COVID-19 Treatment Guidelines Panel has added COVID-19 vaccination recommendations for potential organ and stem cell donors and for close contacts of transplant and cellular immunotherapy candidates and recipients. Read the latest recommendations from NIH.
---
Reminders
FDA announcements
Help your patients locate Evusheld therapy
The latest data on organ donation and transplant in the U.S.
new

Resources
---
Questions
Patient-friendly information for members to share
Scan this QR code to find COVID-19 resources for patients at TransplantLiving.org including: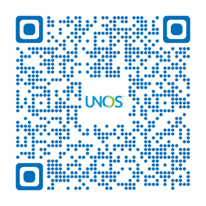 Frequently asked questions
Vaccine and treatment updates
Webinars
Spanish-language resources