COVID-19 and solid organ transplant
News and resources for organ procurement organizations and transplant hospitals about COVID-19
Current state of organ donation and transplantation
This data visualization shows high-level data on transplants, deceased donors recovered, patients added to the waitlist and patients temporarily moved to inactive waitlist status*. It is updated daily. Find detailed and localized data through the preceding month in the OPTN website's data section.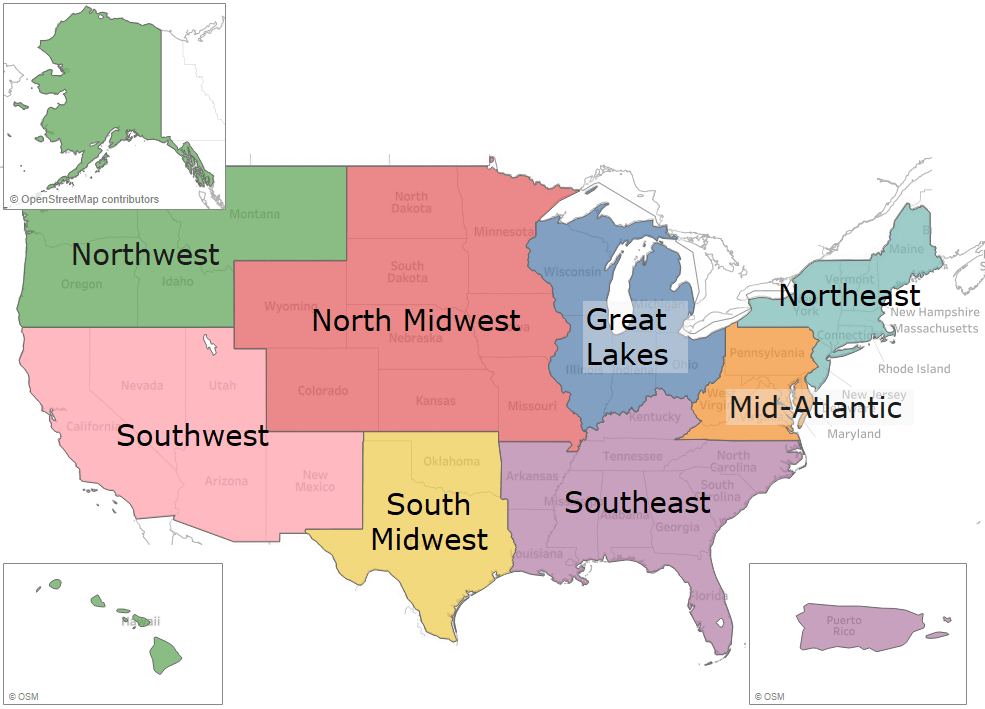 *A temporary inactivation means that the transplant program has determined that a candidate is temporarily unavailable or unsuitable for transplantation and should not receive organ offers. The transplant program may reactivate the candidate at any time.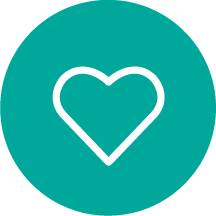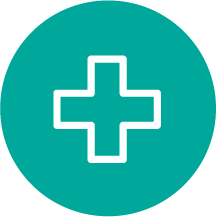 All organ donation and transplant professionals
Vaccination information (updated 1/6/22)
update
FDA takes multiple actions to expand use of Pfizer-BioNTech COVID-19 vaccine
The U.S. Food and Drug Administration (FDA) has amended the emergency use authorization (EUA) for the Pfizer-BioNTech COVID-19 Vaccine to:
Expand the use of a single booster dose to include use in individuals 12 through 15 years of age
Shorten the time between the completion of primary vaccination of the Pfizer-BioNTech COVID-19 Vaccine and a booster dose to at least five months
Allow for a third primary series dose for certain immunocompromised children 5 through 11 years of age
For more detail, read the FDA statement.
---
FDA approves antibody-based COVID-19 prophylaxis for immunocompromised people
The U.S. Food and Drug Administration (FDA) has issued an emergency use authorization for a COVID-19 pre-exposure prophylaxis that combines two different monoclonal antibodies. The therapy is approved only for immunocompromised adults and adolescents who do not currently have COVID-19 and have not been exposed recently to the virus. For more detail, read the FDA statement.
---
Updated CDC guidance addresses potential COVID-19 vaccine booster for some immunocompromised people
The U.S. Centers for Disease Control and Prevention (CDC) has updated interim guidance regarding COVID-19 vaccination for moderately to severely immunocompromised people. The guidance says, at the discretion of the clinical team, a booster for immunocompromised adults may be provided six months or more after they have received a third dose of an mRNA vaccine, or at least two months after they have received a Johnson & Johnson vaccine. For more detail, read the CDC guidance.
---
ASTS statement on the role of COVID-19 vaccination for transplant candidates and recipients
The American Society of Transplant Surgeons continues to recommend routine vaccination for all organ recipients (along with timely boosters). It also recommends vaccines for those on the waiting list (if possible within time limitations). These recommendations are consistent with ASTS' existing "routine standards of care," which focus on patient safety by reducing known infectious disease prior to organ transplantation. Read more here.
---
Protocols for vaccination requirements
Transplant hospitals decide which patients to add to the transplant waiting list based on their own specified criteria and medical judgment to create the best chance for a positive transplant outcome, with the understanding that the patients will be active participants in their medical care. UNOS, as the national Organ Procurement and Transplantation Network (OPTN), does not have any authority over or provide guidance regarding these decisions. Our authority begins after a transplant program adds a transplant candidate to the list, where we then primarily address organ matching.
Patients have the right to seek transplant at an alternate hospital. However, the requirements may be the same. UNOS does not track transplant programs based on their requirements to receive the COVID vaccine nor other vaccinations. Patients can contact a specific transplant hospital directly to ask questions about their protocols for vaccination requirements.
---
Third dose of COVID-19 vaccine approved for immunocompromised people
The U.S. Food and Drug Administration (FDA) has amended emergency usage authorizations to administer an additional dose of either the Pfizer-BioNTech or Moderna COVID-19 vaccine for certain immunosuppressed individuals, such as organ transplant recipients. For more information, refer to the FDA statement.
The Centers for Disease Control and Prevention (CDC) has also endorsed the recommendation for an additional dose of vaccine. For more information, read the CDC statement.
Reminder for organ recovery teams to carry proof of vaccine
Organ recovery teams should be aware of donor hospital vaccine requirements before traveling. Given the spread of the Delta variant, many hospitals now require evidence of COVID vaccination from their employees and other professionals who enter the facility.
Some hospitals are requiring the local OPO to certify that teams are fully vaccinated, so some OPOs are also now requiring teams to show evidence of COVID vaccination.
Carrying a vaccine card or other evidence of vaccination will help recovery teams meet hospital requirements and avoid disruptions to the organ recovery process.
COVID-19 Summary of Evidence report updated (updated 1/21/22)
The COVID-19 Summary of Evidence report has been updated, with information specific to the Omicron variant as well as results from a longer term of monitoring data regarding required lower respiratory specimen testing for potential lung donors.
Compiled by the OPTN Ad Hoc Disease Transmission Advisory Committee (DTAC), the document includes the latest information known for minimizing the risk of donor-derived COVID-19 transmission while maximizing donor utilization.
The committee developed the summary in collaboration with colleagues representing AST, ASTS, AOPO, HRSA and the CDC. DTAC is reviewing the document on a quarterly basis.
AST recommendations and guidance for organ donor testing
In response to inquiries regarding COVID-19, the American Society of Transplantation's Infectious Disease Community of Practice has developed recommendations regarding organ donor testing. This guidance reflects the current state of knowledge and involves questions pertaining to screening and testing of living and deceased donors in the COVID era.
Learn more here
.
MPSC reviews (site survey, updated 1/6/22)
On March 25, 2021, the OPTN Membership and Professional Standards Committee agreed to resume monitoring of transplant program functional activity and patient notification requirements, effective July 1, 2021.
All updates to monitoring changes may be found in a supplement to the OPTN member evaluation plan on the OPTN compliance page.
View the updated list of time-limited monitoring changes
This supplemental document serves as a quick-reference guide to all temporary member monitoring changes implemented as a result of the pandemic. Unless new monitoring changes are implemented or effective dates are delayed, it will be retired on July 1, 2021. Any remaining changes as of that date will be published in the OPTN Member Evaluation Plan.
Site surveys to remain virtual in January 2022 updated
Member Quality site survey teams are monitoring pandemic conditions as they plan the slow reintroduction of onsite interactions. While Member Quality hopes to conduct all routine reviews for all member organizations onsite beginning in 2022, all January 2022 site surveys will be conducted virtually in order to ensure the health and well-being of members and their patients as well as our site survey staff. We will continue to monitor the pandemic conditions and keep you informed of any changes.
UNOS site survey teams received overwhelmingly positive feedback about the virtual site survey experience, while also getting feedback that members miss the relationship-building opportunities offered by in-person visits. While COVID-19 continues to presents us with enormous challenges in terms of connecting with members, it also offers new lessons. Member Quality is working to develop a hybrid model that will let the highest-impact work be conducted at the member facility.
Please email MQfeedback@unos.org with any questions about site surveys.
Performance monitoring
The MPSC and the Scientific Registry of Transplant Recipients have made adjustments to the July 2021 program-specific reports (PSRs) and OPO-specific reports (OSRs). Evaluation cohorts will continue to exclude transplants and follow-up time beyond March 12, 2020. Find details about the SRTR monitoring changes here.
About MPSC and rationale for COVID-19 updates
The MPSC is a body of peers from within the donation and transplant community. It maintains membership criteria and monitors OPTN member compliance with OPTN membership criteria, OPTN bylaws and policies, and the OPTN Final Rule.
OPTN policies and requirements have not been suspended as a result of COVID-19. However, deviations from OPTN requirements will be evaluated in the context of the circumstances that have arisen due to this national crisis. The MPSC will look for a commitment to patient safety, stewardship of donated organs, and the rationale for the decisions that your transplant program or OPO make.
Reporting interruptions and issues
The OPTN is collecting information about challenges and issues created by the outbreak in order to evaluate further improvements or assistance that HHS, the OPTN and UNOS can provide. Please use the survey tool linked below to report interruptions or issues. Please note that the link works in the Google Chrome browser, but it does not work in Internet Explorer.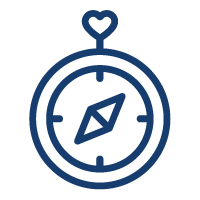 Ethical analysis: living donor transplantation during COVID-19
Questions?
UNOS IT Customer Service Desk 8 a.m. – 7 p.m. EDT
The Organ Center is available around the clock at 800-292-9537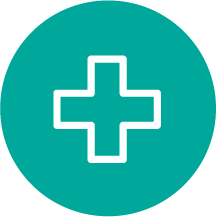 Transplant hospitals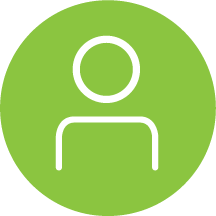 Patient resources and questions
Updated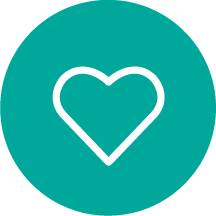 Organ procurement organizations
Organ matching guidance
To the extent practical, continue to follow the match run. If transportation systems become disrupted and an organ cannot be transported to a hospital on the match run, use the 861 bypass code and proceed to allocate as high on the match run as logistics allow. These decisions should be based on the availability of transportation options, not on DSA or regional boundaries.
Additional resources for organ procurement
COVID Updates and Controversies
The American Society of Transplantation hosted an educational webinar for organ donation and transplant professionals on Oct. 4.
COVID-19: Organ Donation and Transplant Town Hall International Webinar #4
Organ transplant organizations convened for a fourth town-hall style webinar to discuss the impact of COVID-19 on organ donation and transplant.
Recorded webinars: Effective practices and guidance
Members, you can now find COVID-19 webinars on UNOS Connect. Transplant and OPO professionals share effective practices related to organ recovery and transplantation during COVID-19. Available now:
COVID-19: Past, present and future OPO operations
Telemedicine, transplant and COVID-19: One transplant center's experience
COVID-10: Past, present and future transplant center operations