COVID-19 and solid organ transplant
News and resources for organ procurement organizations and transplant hospitals about COVID-19
What members need to know about COVID-19
Resources, links, policy updates and more
Current state of donation and transplantation
This data visualization shows high-level data on transplants, deceased donors recovered, patients added to the waitlist and patients temporarily moved to inactive waitlist status*. It is updated daily. Find detailed and localized data through the preceding month in the OPTN website's data section.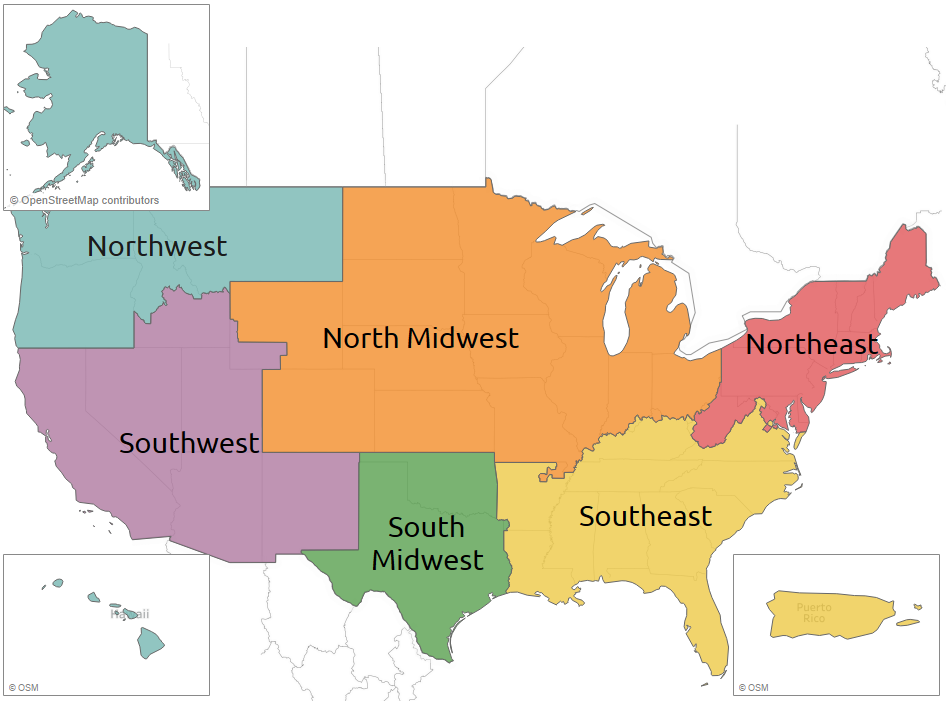 *A temporary inactivation means that the transplant program has determined that a candidate is temporarily unavailable or unsuitable for transplantation and should not receive organ offers. The transplant program may reactivate the candidate at any time.
COVID-19: Organ Donation and Transplant Town Hall Webinar
Organ donation and transplant professionals from around the world convened on March 23 in a town hall webinar aimed at helping health care professionals navigate the ever-evolving COVID-19 health crisis. Watch to learn more.
Introduction
Presentation, Diagnosis, Treatment and Prevention
Getting to Transplant
Operational Issues
Next Steps: Data Collection and Sharing
Resources and Final Thoughts
A message from Brian Shepard, CEO, United Network for Organ Sharing
"UNOS is committed to supporting the donation and transplant community as you meet the challenges of the coronavirus outbreak. We have plans and contingencies in place to ensure the uninterrupted operation of the UNetSM system and the Organ Center.
Communication and cooperation are hallmarks of our community, and they have never been more important than today. As transportation, logistics, testing, and treatment challenges impact donation and transplant, it is important that the community remains transparent and flexible."
Transplant program resources
Inactivation FAQ and sample letters
Organ procurement organization resources
The Association of Organ Procurement Organizations has developed an informational resource addressing donor evaluation and OPO procedures in light of potential COVID-19 infection. Please check the AOPO site frequently for updates.
Reports and publications
Reporting
How to report interruptions and issues
The OPTN is collecting information about challenges and issues created by the outbreak in order to evaluate further improvements and assistance that Health and Human Services, the OPTN and UNOS can provide. Please use this survey tool to report interruptions or issues. Please note that the link works in the Google Chrome browser, but it does not work in Internet Explorer.
How to report transplant candidate data
The OPTN Executive Committee has approved an emergency policy allowing transplant programs to certify that the lab values already in the system are the most currently available labs and "carry forward." This will ensure that candidates' allocation scores are not negatively impacted by challenges with clinic visits and laboratory testing, preventing automatic downgrades. Hospitals that wish to update lab values for candidates can still do so.
The Membership and Professional Standards Committee (MPSC) is a body of peers from within the donation and transplant community. OPTN policies and requirements have not been suspended. However, deviations from OPTN requirements will be evaluated in the context of the circumstances that have arisen due to this national crisis. The MPSC will look for a commitment to patient safety, stewardship of donated organs, and the rationale for the decisions that your transplant program or OPO make.
Site surveys will be conducted virtually at least through the end of April, and any member who is not able to participate in a survey at this time can request a delay by emailing MQFeedback@UNOS.org.
The OPTN Membership and Professional Standards Committee and the Scientific Registry of Transplant Recipients will work together to make changes to the outcomes metrics that reflect the challenges of this unique environment. While we are determining how or whether to conduct reviews of this period, please continue to make the best clinical decisions regarding your donors and patients. We will provide updates as we have more specific information to share.
Meetings and events
OPTN committee meetings. All OPTN committee meetings through April 21 have been converted to virtual meetings. Meetings later than that date are being evaluated.
Transplant Management Forum. The 2020 Transplant Management Forum (TMF) scheduled for April 6-8 in Las Vegas is canceled.