Thank you for helping us

exceed our $30,000 #LifeGivingTuesday goal!
This year we reached 1 million transplants in the U.S.​ When you support UNOS you help get us to the next million even faster.
Your support is crucial for advancing research to make more lifesaving transplants possible and honoring all who give the gift of life. Join our community committed to saving the lives of every child and adult waiting.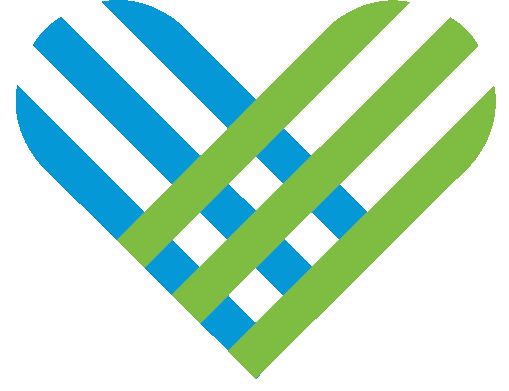 November 29
LifeGivingTuesday
Double your impact!
Every dollar given on Nov. 29 saves lives. CareDx generously matched the first $10,000 donated to UNOS on November 29.


LifeGivingTuesday Toolkit
Invite your friends and family to join you in supporting a mission you care about.
Create a fundraiser
Bring awareness to a cause you care deeply about by sharing why you support UNOS and encouraging your friends and family to get involved. Contact [email protected] and we'll send you UNOS gear! Fast facts to share
Help people understand the need and the innovative work UNOS is doing to increase transplants on your fundraising page with these fast facts.
We have achieved a historic milestone of 1 million transplants; however, this work isn't done — more than 100,000 people are still waiting, with more added each day.
More than 40,000 organ transplants are performed each year, an average of 117 per day.*
17 lives are lost each day because they do not receive a transplant in time.
You can help save more lives by investing in projects and research to increase the organ supply and increase efficiencies in the transplant system.
Find more stats here: https://unos.org/data/
UNOS mission: to unite and strengthen the donation and transplant community to save lives.
UNOS vision: a lifesaving transplant for everyone in need.
UNOS tagline: Saving lives together
---
*Averages based on 2022 data.
Why does my gift matter?
Your giving saves lives. Currently, more than 100,000 people are waiting for an organ transplant in the United States. Every day, there are an average of 117 lifesaving organ transplants. Unfortunately, on that same day, 17 people will die before their match is made. Your support funds initiatives to close this gap, getting us closer to our vision of a lifesaving transplant for everyone in need.
What does my support do?
Your gift to UNOS invests in solutions to save more lives by making our nation's transplant system more equitable and effective. These solutions reduce patient wait time, enhance recipient quality of life, and increase the number of transplants for the thousands of children and adults with end-stage organ failure on the waiting list.
Charitable gifts support the National Donor Memorial, and Transplant Living — free educational materials provided to patients and their families to help them navigate the complexities of transplant.
To learn more about what your generosity makes possible, visit UNOS.org/impact.
Is UNOS accredited?
UNOS is committed to trust and accountability. We are proud of our platinum-level designation by GuideStar, the premier source of information on U.S. non-profit organizations. Learn more about our annual financial reporting.
We are dedicated to being good stewards of your gift. View our Uniform Disclosure Statement and read our privacy policy.
Is my gift tax-deductible? What's UNOS' EIN or Tax ID?
Is my gift tax-deductible?
UNOS is a tax-exempt organization under section 501(c)(3) of the Internal Revenue Code.
What's UNOS' EIN or Tax ID?
54-1327878
What is UNOS' address and how do I give by check?
Please make your tax-deductible contribution payable to
UNOS
.
Please send mail to:
UNOS Philanthropy Department
700 North 4th Street
Richmond, VA 23219
If you need any additional assistance, please contact the Philanthropy Department at [email protected].
How else can I get involved or learn more about other giving options?
Invest in innovation
Join Lifeforce and sustain our mission monthly
Give cryptocurrency, stock, or make a qualified charitable distribution
See if your employer will match your giving
Leave a lifesaving legacy by including UNOS in your will or retirement plan
Inspire action
Rally friends and family to join you in supporting a cause you care about by creating a fundraiser
Educate others about UNOS, organ donation, and transplantation by becoming an Ambassador
Shape the nation's transplant system by serving on the Board of Directors or Committees
If you need any additional assistance, please contact the Philanthropy Department at [email protected].
Other ways to help:
Invite your friends to like UNOS on social media.
Share your story and tag us and use hashtags #UnitedforUNOS #UNOSNews
Become a UNOS Ambassador