As a nonprofit organization, serving the community is at the core of the UNOS mission. In keeping with this commitment, UNOS hosts several events each year. UNOS also participates in events, exhibits and presentations in our hometown and across the country. View our calendar of events >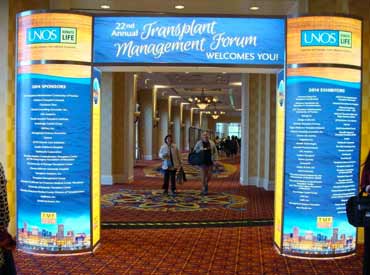 Transplant Management Forum
Transplant administrators from across the country attend the UNOS Transplant Management Forum year after year for its educational sessions and networking opportunities. And while many of the sessions are geared to transplant administrators, it's also an excellent opportunity for transplant professionals like clinical and financial coordinators, social workers, and physicians and surgeons to enhance their understanding of how a program operates.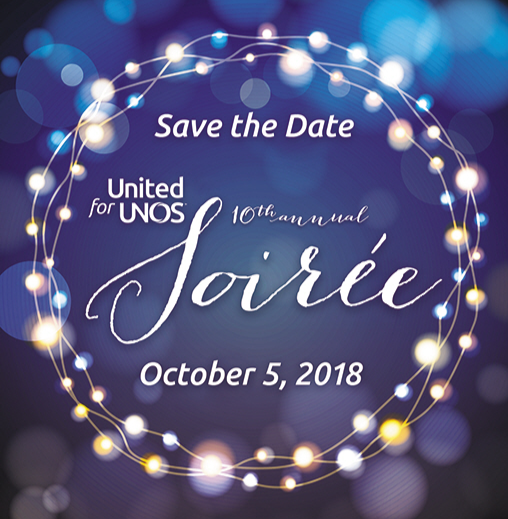 United for UNOS Annual Soirée
United for UNOS Annual Soirée is Richmond's premier fall event and is uniquely held where our lifesaving mission is centered – UNOS headquarters. Satisfy your appetite for food and philanthropy and meet our Stories of Transplantation including transplant recipients, living donors, donor families and transplant professionals. Event proceeds support United Network for Organ Sharing's lifesaving work.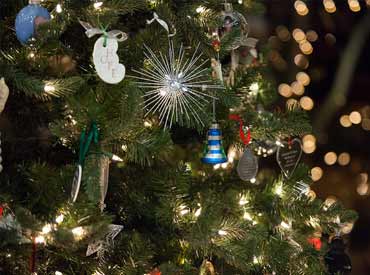 National Tree of Life
Donate Life America (DLA) and United Network for Organ Sharing (UNOS) invite you to join us for the National Tree of Life virtual event to celebrate life, honor the gift, and remember the lifesaving generosity of organ, eye and tissue donors and donor families. On December 17 at 5 p.m. EST, we will share stories and honor the legacy of donors in each state who gave the gift of life in 2020 and celebrate the thousands of lives they saved.
The National Tree of Life virtual event is an opportunity to gather together to recognize the gift of organ, eye and tissue donation, to pay tribute to donors and their families, and to celebrate the lives of recipients across the country. We also hope this event may be a moment of solace for friends and families who are grieving, and for all who may experience a greater sense of loss during the holidays.
2020 event program
Welcome
David Fleming, President & CEO, Donate Life America (DLA)
Brian Shepard, CEO, United Network for Organ Sharing (UNOS)
Stories of Hope
Shalonda & Greg Jones, kidney patient on the national transplant waiting list
Andrew Jones, heart recipient
Deanna Santana, donor mother
Pono Shim & Malcolm Lutu, living kidney donor and recipient
Recognition of Donors - By State
Lisa Schaffner, UNOS
States will be called in alphabetical order. For each state, the number of organ donors in 2020, and the number of lives they saved, will be shared. As each state is called, a volunteer on site at UNOS will hang an ornament on the national trees of life and light a candle of remembrance. All of the volunteers are DLA and UNOS staff or ambassadors, each with their own personal connection to donation and transplantation.
Closing Song, The Gift
Gary Snead, donor father
In years past, the program provided an opportunity for families to hang an ornament of their choosing on the Tree of Life in memory of their loved ones. Many of those ornaments can be seen here.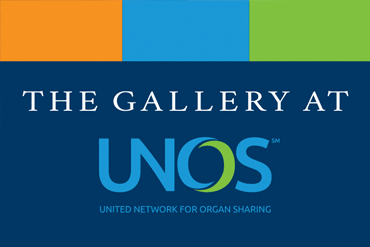 The Gallery at UNOS
Dedicated to increasing awareness of lifesaving organ transplants and organ donation, The Gallery at UNOS regularly features artwork by local artists and those directly touched by donation and transplantation. As guests are inspired by this artwork, they are also inspired by UNOS' mission to save lives through increased organ donation and transplantation.