Business intelligence, or BI, is the process of transforming data into meaningful information. Some organizations use these insights to make decisions to improve performance and reduce operational costs, but in transplantation — when data literally has the power to save lives — its value is beyond measure.
The BI and data products team I lead at United Network for Organ Sharing works with the organ donation and transplantation community to build effective, efficient and user-friendly data tools that help members better navigate transplant's many challenges. To do this, we need to have an in-depth understanding of not only data but also complex policy specific to different organs. We want to empower users to make optimal use of the information available to them.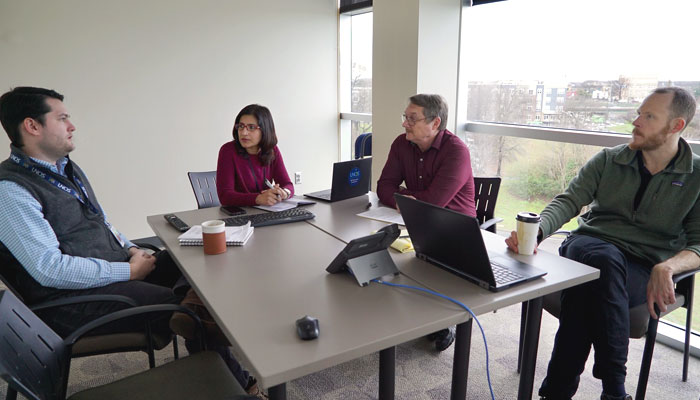 The data tools we build provide performance indicators, operational metrics and comparison analyses that can assist transplant programs in identifying problem areas. This helps them make better decisions. A number of our efforts right now are focused toward helping transplant programs find anomalies in their data. If we help them make corrections at the right time, the data can increase a patient's chance of finding the right organ.
We also partner with other UNOS departments like Member Quality. Connecting with and training site surveyors offers us an opportunity to cultivate other data tool learning opportunities for members, which is invaluable.
We are making improvements to existing visual analytics tools such as the kidney waiting list management tool and the living liver donor follow-up report. My team is always thinking about usability and clarifying the objectives of these tools. Even a seemingly subtle change like adding a separate documentation tab can be a significant enhancement for users.
Everyone in the donation and transplant community will tell you that managing data through information technology is at the heart of the work. It's how people save lives every day. So it's exciting to get the community involved in these changes — that collaboration is what helps us do our job, which is ultimately to save lives by increasing transplants.
The business intelligence team is eager to work directly with members while developing products and revamping the existing catalog. To submit feedback on any of the data portal tools, or to submit ideas for new tools, please email [email protected].
Neelam Singh joined the UNOS Research Department in 2019 as manager of the BI and data products team. While earning her MBA in finance from Goa University in India, she had the opportunity to study abroad for a semester at Technische Hochschule, an applied sciences university in Ingolstadt, Germany. This blend of technical ability and business insight has uniquely prepared her for a career in business intelligence. She brings to UNOS more than 10 years of health care data management experience, including building and implementing quality data marts, developing business intelligence capabilities, providing data solutions, designing data process roadmaps and leading standardized reporting projects.