5 ways to improve the U.S. organ donation and transplant system
A collaborative reform package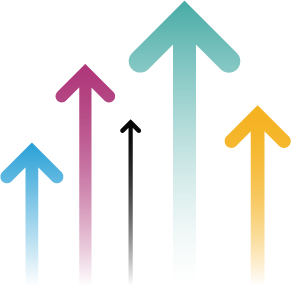 Automate real-time donor referral
Get the right organ to the right patient
Enable OPOs to merge or share services
The U.S. has the highest performing donation and transplant system in the world. But as good as it is, it needs to get even better to support the more than 100,000 patients on the waiting list. Based on the input of experts in our field, UNOS is proposing a five-part package of reforms to drive improvements to save even more lives.
Overview
During a time of unprecedented challenges for the U.S. health care system, the American organ donation and transplant community has continued to save lives. U.S. patients have received 500 more deceased donor transplants through Sept. 1, 2020, than at the same point in 2019. The challenges have been many: diversion of transplant staff to care for COVID-19 patients, inconsistent availability of personal protective equipment, limited coronavirus testing availability, inability to transplant organs from potential donors who tested positive for COVID-19, and various logistical obstacles across the nation. Even in the midst of a pandemic, United Network for Organ Sharing (UNOS), organ procurement organizations (OPOs) and transplant hospitals have maintained one of the world's best organ donation and transplant systems.
The system's success reflects its commitment to continuous improvement, which has driven seven consecutive years of increases in the number of transplants performed. Thanks to the efforts of the national transplant network, more than 40 percent more transplants are performed today compared to eight years ago.
But there is more work to do. More than 100,000 people are waiting for a transplant. Every day, they count on the organ donation and transplant community to do everything it can to strengthen the system and ensure that patients have equitable access to lifesaving organs.
Earlier this year, the Centers for Medicare and Medicaid Services (CMS) proposed changing the metrics by which OPOs are assessed. The proposal is well intentioned and addresses many issues identified by the donation and transplant community. But several specifics of the CMS proposal are based on faulty data that lack scientific rigor, and the proposal takes a narrow view of how to improve the transplant system. Consequently, it has been met with widespread opposition by major stakeholders in the professional community — including the Association of Organ Procurement Organizations (AOPO), American Society of Transplantation (AST), and a number of individual transplant programs.
At UNOS, we believe there is a better approach—one that will advance our shared goal of affirmative reforms and promote an ongoing increase in organ donation and transplants in the United States.
We propose a five-part package of reforms. Some are within UNOS' authority as the Organ Procurement and Transplantation Network (OPTN), while others must be led by federal agencies. These reforms would build upon our success as one of the leading systems in the world and save even more lives than ever before.
Automate real-time donor referral