Registries provide analysis and information to the transplant and health care community, improving the quality and safety of care.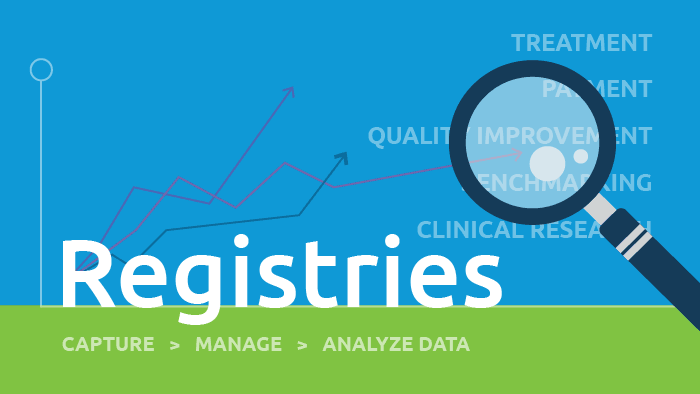 The transplant community benefits from partnering with UNOS to create registries.
The transplant community needs data warehouses that underlay new analytical tools and drive better outcomes and deeper insights. Registry-based studies make substantial contributions to the field of transplantation by optimizing the use of new data sources to understand outcomes and improve transplant management.
"UNOS' registries enhance data collection and leverage our 35 years of transplant knowledge to analyze patient outcomes, study the effects of a new therapy, or combine various data sources to uncover new insights to transplant patient's journey" said Wida Cherikh, Ph.D., principal research scientist at United Network for Organ Sharing.
What is a registry?
At its core, a registry is a data capture system that merges similar data from various sources. UNOS' secure registries focus on improving patient care, sharing collaborative knowledge, and advancing understanding in the field of organ transplantation. Data from registries addresses things such as treatment, quality improvement, benchmarking, and clinical research.
In UNOS' clinical work, the data is structured, validated, and uses real-world patient populations. Registry-based studies are quicker and less expensive than clinical trials or prospective cohort studies and can provide answers to questions that may not be answerable from Organ Procurement and Transplantation Network data alone. UNOS' registries scale in a variety of ways spanning the months of a specific project or study, to decades, which build the backbone of research in specific fields of medicine.
What are registries used for?
Registries are used by organ procurement organizations, transplant hospitals, academic research centers, medical device companies, pharmaceutical companies, biotech companies and pharmacy management to capture data, manage its use, and leverage the data for insights to include patient population trends and improved outcome measures.
The transplant community relies on UNOS to build and host registries and databases, including:
Patient-level registries for large international societies
Performance improvement and outcome registries for transplant programs
Survey registries for submitting patient data
Clinical registries using observational study methodology to collect uniform data and evaluate specified outcomes for a population
Build your registry studies effectively with UNOS Solutions
The UNOS Solutions team creates registry partnerships that optimize the use of new data sources to understand outcomes in transplantation. "TransMedics partnered exclusively with our trusted partners at UNOS to create the first Thoracic Organ Perfusion registry for our Organ Care System (OCS™) technology," said Waleed Hassanein, M.D., president and CEO at TransMedics, Inc. " The UNOS team has provided a comprehensive platform that delivers the visibility and compliance that is necessary to conduct our registry. Their team is world-class and provides an exceptional level of cooperation and partnership required for successful execution of these complex projects."
UNOS' team of research scientists, statisticians, and data analysts help users understand data holistically, visualize data, and give it context for analysis. Users will be able to get reliable data, with an intuitive user interface, and receive real-time reports that allow for seeing trends.
UNOS can help find answers to transplant-related challenges, with the systems and people in place to create and implement registry-based studies for the transplant community.
Learn more about registries by contacting UNOS.