358 organs have been transplanted between HIV positive donors and patients in seven years.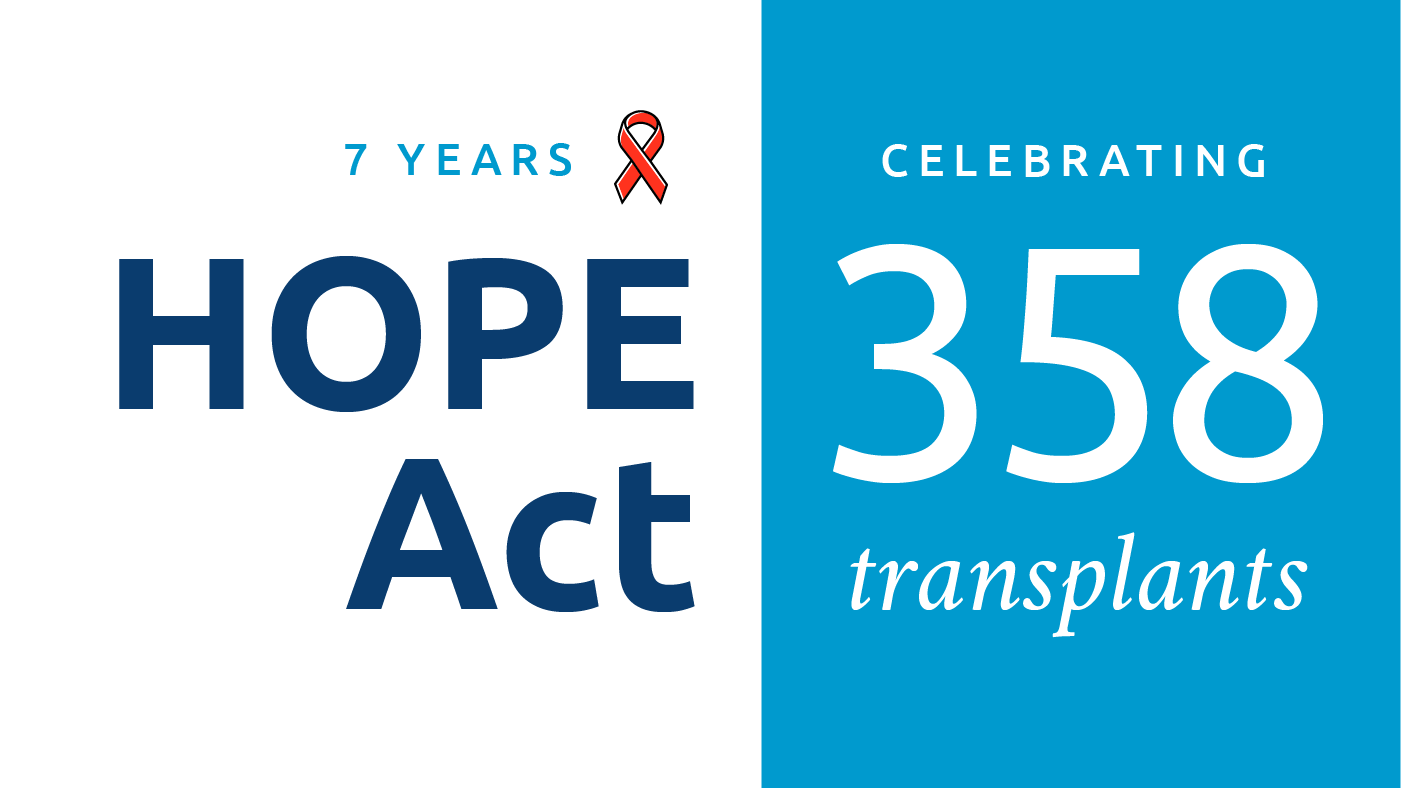 Since it was implemented in 2015, the HOPE Act has given more than 350 people living with HIV an opportunity to receive a lifesaving transplant from an HIV positive donor.
The HIV Organ Policy Equity (HOPE) Act, which was signed into law in 2013 and implemented in 2015, called on the organ donation and transplantation community to conduct research to find a way to transplant organs from one person with HIV to another. Following two years of research and policy development, Organ Procurement and Transplantation Network (OPTN) policies on HOPE Act transplantation went into effect. The first patients to benefit from the HOPE Act received their transplants in 2016.
The initial policy implemented in 2015 allowed for kidney and liver transplants, but in May 2020 the policy was revised to allow for HOPE Act transplants of all organs.
As of November 2022, 31 transplant hospitals are enrolled with the OPTN to participate in HOPE Act research. Participating hospitals adhere to regulations developed by the National Institutes of Health. Organ procurement organizations (OPOs) follow similar regulations to ensure that organs are offered to patients whose HIV status and willingness is confirmed.
Learn more about the HOPE Act.