Improvement: FEATURE
Overcoming the financial obstacles to living donation
How the National Living Donor Assistance Center enables people to make the lifesaving decision to become a living donor.
Deciding to donate an organ to help another person is an emotional, personal decision. It's one Tonya Larsosa found herself making in 2018, to help her husband. The couple lives in Savannah, Georgia and drove to Charleston, South Carolina for the transplant.
"I felt so bad for him when I found out that his kidneys were failing. I thought, what if that were me? I really wish someone would be willing to donate for me."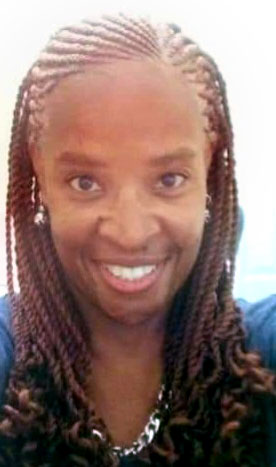 "We ended up staying a month because my husband had to go to the transplant center every day."
Tonya Larsosa
Making the decision to donate is only the beginning of a long process. After it's made, some donors learn that despite insurance covering most hospital bills, donation can still be a costly decision.
Living donors may need to travel and pay for food and lodging when undergoing evaluations and surgery at transplant hospitals. Time spent preparing and then recovering can keep them out of work for weeks, and donors may also find themselves paying for someone to watch children and adults in their care during the process. These costs are not covered by insurance.
That's where the National Living Donor Assistance Center can help. NLDAC is dedicated to helping living donors overcome these obstacles with their financial assistance program.
Tonya Larsosa says she would have gone into debt without their help.
"We had to make arrangements to travel from Savannah to Charleston, and stay there for about three weeks. We ended up staying a month because my husband had to go to the transplant center every day. Thank God I was in touch with NLDAC."
Covering the unseen costs
NLDAC offers living donors up to $6,000 in financial assistance for those uncovered expenses. Founded in 2007, the program initially only covered travel, but two years ago expanded their program to reimburse wages lost during the transplant process, and cover dependent care costs.
"It's been great to be able to say yes," says Marie-Claire Walters, a program coordinator who has worked for NLDAC for five years. "Lost wages was something people used to ask us about all the time, and there really wasn't a large-scale program for them." The expansion of the relief program has coincided with growth at NLDAC, including the number of staff who can take calls from potential donors who have important questions.
"If you call NLDAC you will get a real person and we will answer your question. There's no phone tree and we're here during business hours Monday through Friday," says Walters. "Our team has been growing and there are more people at NLDAC than ever processing applications and answering questions."
In 2021, 1,670 potential living donors applied for financial support, and 945 people donated an organ or part of an organ with NLDAC's support. Eligibility is determined by the earnings of the organ recipient. The household income of the recipient must be below 350 percent of the Federal Poverty Guidelines to qualify. For altruistic or non-directed donation, living donors must simply be a U.S. citizen or lawfully present resident and have their primary residence in the U.S.
Transplant centers that submitted the most NLDAC applications in 2021
Methodist Specialty and Transplant Hospital, San Antonio TX
University of Pittsburgh Medical Center, Pittsburgh PA
University Hospital, University of Texas Health Science Center, San Antonio TX
Mayo Clinic Hospital Minnesota, Rochester MN
Vanderbilt University Medical Center, Nashville TN
Medical University of South Carolina, Charleston SC
University of California at Los Angeles Medical Center, Los Angeles CA
University of Washington Medical Center, Seattle Wa
Baylor University Medical Center, Dallas TX
Houston Methodist Hospital, Houston TX
University of California San Francisco Medical Center, San Francisco CA
Keck Hospital of USC, Los Angeles, CA
University of Utah Medical Center, Salt Lake City, UT
Ohio State University Medical Center, Columbus OH
NY Presbyterian Hospital/Columbia Univ. Medical Center, New York NY
Financial assistance for everyone
Support for non-directed donation was a relief for Kelley Hitchman, a transplant professional in San Antonio, Texas, who was moved to donate a kidney during the pandemic.
"The pandemic was hurting so many people in so many different ways and I felt relatively blessed and safe and untouched by the disparities that were going on," says Hitchman. "And it really felt like it was the time."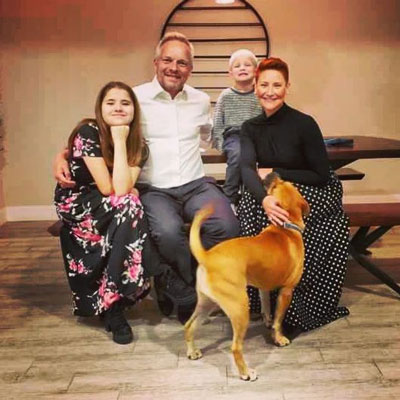 "A lot of donors out there may be as ill-informed about NLDAC as I was."
Kelley Hitchman, pictured here with family
Once she started the transplant process, social workers at her hospital, UT Health San Antonio, told her about the program. As the director of the histocompatibility lab there, Hitchman admits she was concerned about applying for financial assistance until she learned more.
"Part of the reason I felt so blessed to be able to give is that I'm grateful to have a job. I'm healthy. A lot of donors out there may be as ill-informed about NLDAC as I was."
The assistance from NLDAC helped her family cover childcare costs while she was out of work recovering.
NLDAC's program is different than others available to living donors, in that some expenses are covered at the point of purchase instead of after the transplant takes place. Approved donors contact NLDAC before transplant-related trips to discuss costs and time spent off work, NLDAC then gives them a credit card to use for qualifying travel expenses, and donors never see a bill.
It's a relief for many who may not be able to spend thousands of dollars to donate, and then wait to be reimbursed. A 2021 survey found that 80 percent of the donors who got assistance said they would not have been able to donate without NLDAC's support.
One donation can help many others
Tonya Larsosa's successful donation with support from NLDAC is inspiring her to become an advocate for living donation in the African-American community, which is more than three times as likely to have kidney failure when compared to white Americans.
"I think there's a lot of fear in our community, and I would like to let people know they can donate, and their donation is needed." The results of a successful kidney donation can be immediate for the recipient. Larsosa says her husband felt better the day after receiving her kidney, and they are both doing well now, four years later.
Kelly Hitchman would have been content helping one person with her altruistic donation, but her donation ended up helping several others. Her transplant hospital used her kidney to set off a chain of paired kidney donations, giving three people lifesaving transplants.
"The gift is surprisingly bidirectional. I've heard a lot of donors say and I can now agree that I would absolutely do it again in a heartbeat if that were a physical possibility. It was a wonderful experience and something that I am very grateful for," she says.
NLDAC is always accepting applications for relief, and talking to a transplant social worker early on in the process is the best way to cover expenses related to the transplant.
Visit the NLDAC website to read more about who qualifies and find more resources about living donation on the UNOS living donation page.
How NLDAC is different:
Approved donors contact NLDAC before traveling/transplant
Costs and lost wages are calculated
NLDAC issues a travel card to the donor
Donors never get a bill for travel

"It's so uncertain how you can feel after surgery. Knowing that we had financial support for the extra childcare gave us a lot of peace."
Kelley Hitchman, transplant professional and living kidney donor