Medicare Part B immunosuppressive drug benefit
Starting Jan. 1, 2023, a new Medicare benefit is available for certain kidney recipients to help cover the costs of immunosuppressive medications. Learn more about this drug benefit and how patients can enroll at CMS.gov.
AST releases joint statement on COVID-19 vaccines and transplant
The American Society of Transplantation (AST), the American Society of Transplant Surgeons (ASTS) and the International Society for Heart and Lung Transplantation (ISHLT) released a joint statement on COVID-19 vaccination in transplant recipients and candidates. Read the statement.
National Institutes of Health (NIH) updates
New website allows users to anonymously report the results of any at-home COVID-19 test. Learn more at MakeMyTestCount.org.
The COVID-19 Treatment Guidelines Panel now recommends against the use of bebtelovimab for the treatment of nonhospitalized patients with COVID-19. Read the full statement.
CDC updates guidance on COVID-19 boosters
The Centers for Disease Control and Prevention (CDC) has updated their recommendations for vaccine boosters for people who are immunocompromised. Read the guidance.
---
Reminders
The latest data on organ donation and transplant in the U.S.
Find high-level data on transplants, deceased donors recovered, patients added to the waitlist and patients temporarily moved to inactive waitlist status.
---
Questions
For COVID-19 related policy and operational questions, email

[email protected]

For information and updates about the status of in-person vs. virtual OPTN committee meetings, check the OPTN calendar of events.
Patient-friendly information for members to share
Scan this QR code to find COVID-19 resources for patients at TransplantLiving.org including: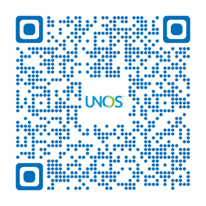 Frequently asked questions
Vaccine and treatment updates
Webinars
Spanish-language resources