United Network for Organ Sharing was founded to help the community of donation and transplant professionals make the best possible use of organs to save lives. We have played a vital role in the evolution of transplantation in the U.S. for more than 35 years.
View the history of transplantation
What was transplant like before UNOS?
From the mid-1950s through the early 1970s, individual transplant hospitals and organ procurement organizations in the U.S. managed all aspects of organ recovery and transplantation. If an organ couldn't be transplanted near where it was recovered, there was no system to find matching candidates elsewhere. Many organs couldn't be used simply because transplant teams were not able locate a compatible recipient in time.
How we began
The South-Eastern Organ Procurement Foundation (SEOPF), a regional association of donation and transplant professionals, sought to increase the efficiency of organ placement. SEOPF established a computerized database in 1977 that allowed each of its member institutions to list candidates and help them find matches for organs they couldn't use locally, and named it the United Network for Organ Sharing. In 1982, SEOPF launched a call center in Richmond, Va. to provide personal assistance with organ placement. This service is now the UNOS Organ Center and has been in continual operation ever since.
A national call to action
By the early 1980s, as more transplant hospitals were opening and many more candidates were being accepted for transplantation, broader coordination of organ allocation and data collection was needed. In 1984, Congress passed the National Organ Transplant Act (NOTA) calling for an Organ Procurement and Transplantation Network (OPTN) to be created and run by a private, non-profit organization under federal contract.
UNOS at work
On March 21, 1984, UNOS incorporated as an independent, non-profit organization, committed to saving lives through uniting and supporting the donation and transplant community. UNOS was awarded the initial OPTN contract in 1986 to develop the requirements for the operation of the OPTN, and has served as the OPTN ever since.
As part of the OPTN contract, UNOS has:
established an organ sharing system that maximizes the efficient use of deceased organs through equitable and timely allocation
established a system to collect, store, analyze and publish data pertaining to the patient waiting list, organ matching, and transplants
informed, consulted and guided persons and organizations concerned with human organ transplantation in order to increase the number of organs available for transplantation
UNOS has grown from a handful of staff members in rented office space to an organization employing more than 450 staff members at its headquarters in downtown Richmond. Many facets of organ donation and transplantation have changed since our founding, but our dedication and mission have not. We continually seek to meet the needs of transplant candidates by maintaining a fair and effective national transplant network. Yet ultimately, every transplant is made possible by someone's decision to help another through organ donation. Register to be an organ donor today.

The life and legacy of a pioneer in transplant and the founding president of UNOS.
UNOS honors the life and leadership of G. Melville Williams, M.D., a transplant pioneer and a towering force in the development of the transplant system in the United States. Read more.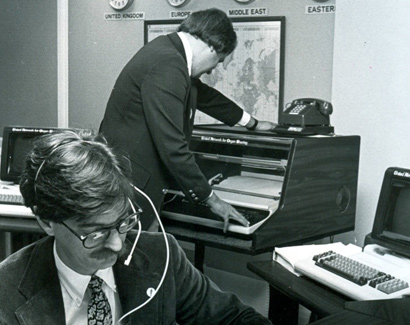 1984
Working by phone, fax and manual logs, UNOS organ placement specialists work to save lives. UNOS was initially the name of a computer system used by some transplant doctors in the southeast to share organs. Guided by UNOS founding executive director, Gene Pierce, UNOS becomes the national network of transplant professionals working together to save lives. On March 21, 1984, UNOS is incorporated as the non-profit entity for this purpose.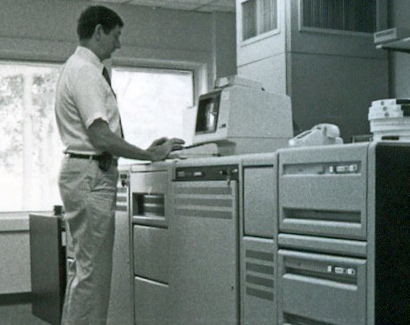 1985
UNOS' first "IT department" is essentially one person, Jim Strawn. Our "state of the art" computer system is a VAX-11/750 server with a 32-bit microprocessor — less capacity than what you can find in home appliances today.
As the science of transplantation advances, so does the technology needed to match donors with the ever-growing number of transplant candidates on the waiting list. UNOS' IT staff grows to more than 130 in 2014. These professionals ensure that the national electronic matching system runs accurately and securely, 24 hours a day, 365 days a year.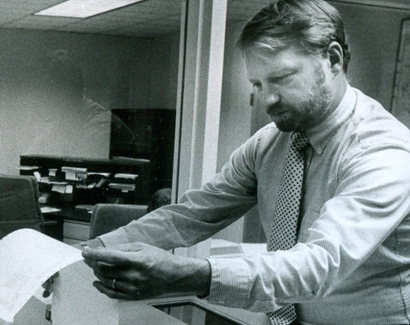 1986
UNOS researcher, Bill Vaughan, reviews one of the earliest life-saving transplant match runs generated.
Prior to 1986, transplant hospitals were not required by law to share organs.
The federal contract establishes UNOS as the national Organ Procurement and Transplantation Network (OPTN), and makes UNOS responsible for allocation policy, organ placement, data collection and analysis, and public and professional education regarding organ transplantation.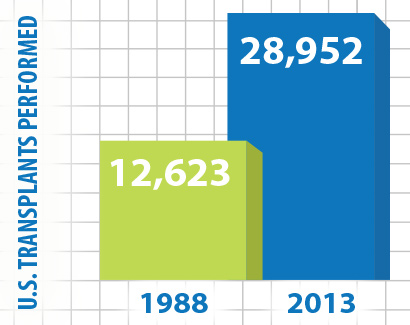 1987
UNOS receives a three-year contract to continue serving as the OPTN. Within the next three decades, UNOS coordinates more than 460,000 transplants from deceased organ donors.
UNOS also establishes the Scientific Registry of Transplant Recipients (SRTR) for analyzing key data on organ donation and transplantation and post-transplant survival. This information is used to develop allocation policies that are fair and save as many lives as possible. UNOS operated the SRTR until 2000.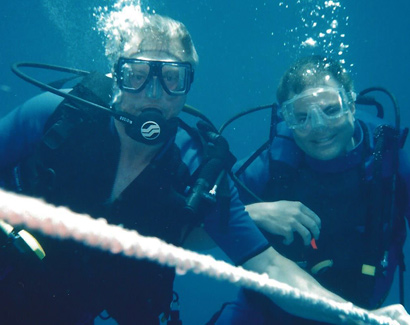 1988
Bill Lawrence received a liver transplant in 1988. He joined UNOS as director of patient affairs and supported the Patient Affairs Committee.
UNOS believes people who are directly affected by allocation policies should have a say in their development. UNOS creates the Patient Affairs Committee to directly involve patients in the policy-making process.
In 1988, UNOS collected data on all 12,623 transplants performed nationwide. Today, more than double that number occur each year. The data UNOS collects on each and every transplant is used to analyze the effectiveness of transplant policies and make ongoing improvements.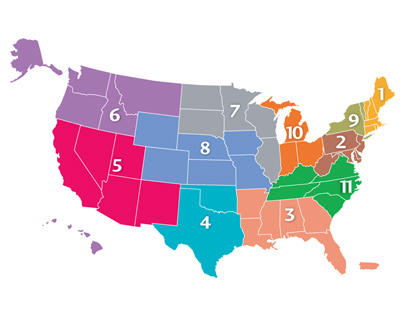 1989
UNOS establishes 11 regions of the country to help determine the allocation sequence of abdominal organs. Each region has a representative serving on the UNOS Board of Directors and on most committees, to ensure thorough consideration of how transplant policy may affect people and institutions in all areas of the country.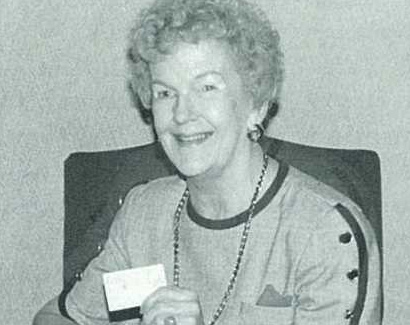 1990
A 64-year-old woman shows her signed organ donor card in late 1989. In recent times, a liver from a 93-year-old man was successfully transplanted.
A study done by UNOS' Ad Hoc Donations Committee finds that organs from older deceased donors can perform as well as organs from younger donors. UNOS' research concludes that these types of organs can help reduce the number of patients dying for lack of a suitable organ.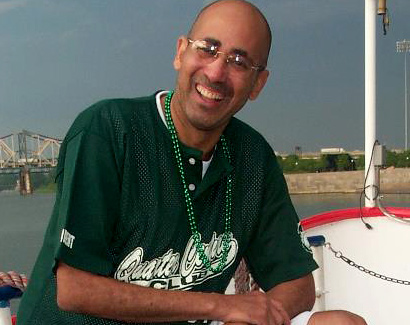 1991
Kidney recipient George Franklin started the Quarter Century Club for organ recipients who are 25 or more years out from transplant. George's kidney is doing great after 38 years!
UNOS releases the first comprehensive, national study of one-year transplant recipient survival rates for patients transplanted in 1988. In the nearly 25 years since then, survival rates improve substantially for most types of organ transplants.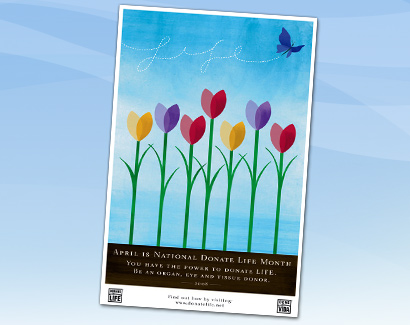 1992
UNOS helps establish the Coalition on Donation (now known as Donate Life America) to promote organ and tissue donation.
Donate Life America is a separate nonprofit organization with affiliates nationwide – and an easily recognizable logo promoting the life-saving power of donation. (For more information, visit donatelife.net.)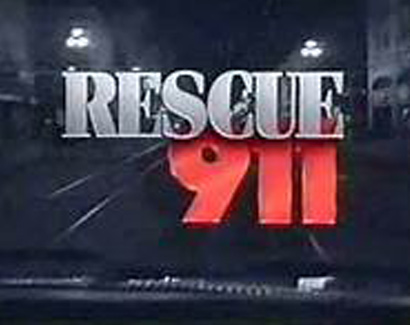 1993
"Rescue 911" airs UNOS' 24-hour toll-free hotline.
"Rescue 911," a popular television show, airs UNOS' 24-hour toll-free hotline following a broadcast devoted to organ donation. The volume of calls from people interested in signing a donor card so overwhelms UNOS' telephone capability that new programming has to be incorporated into our voice mail system to prevent it from shutting down. Today, registering as an organ, eye or tissue donor can easily be done online at donatelife.net.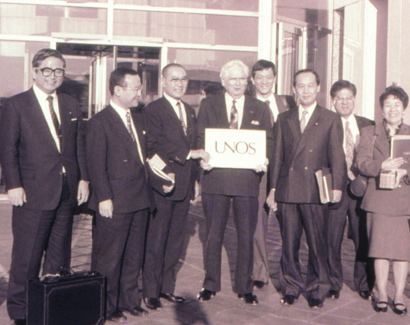 1994
From the earliest days at UNOS, we welcomed visitors from other countries who wanted to learn more about the U.S. transplant system.
UNOS is the model for transplant systems around the world. We host visitors from such far off countries as Japan and Korea to study how our system works.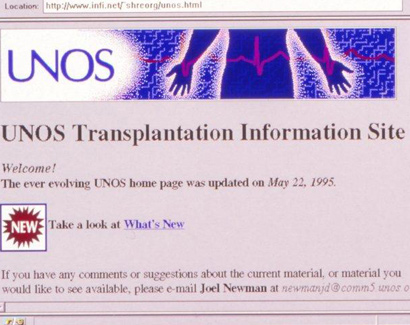 1995
UNOS' public website is among the first to provide comprehensive medical information.
UNOS launches the first version of its website. It's among the first public websites to provide comprehensive information, including data, news and resources, for any form of medical treatment.
Nineteen years since its founding, UNOS' family of websites has an undisputed source of transplant information for patients and their families.
1996
Statistical modeling is used for the first time in policy development, to anticipate the likely effects of a policy before it is approved and implemented. But UNOS researchers are keenly aware that statistics are not merely numbers; they represent patients who depend on UNOS to save and improve their lives.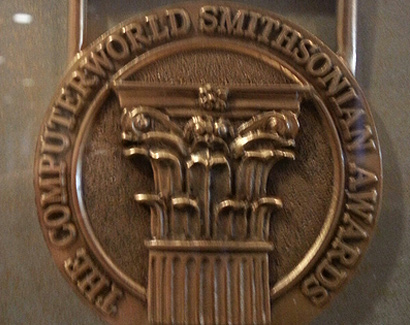 1997
The Smithsonian Institution honors UNOS' innovative use of technology: our computer system for matching donors with transplant candidates. Information about the design of the match system is incorporated into the Smithsonian's permanent research collection on information technology.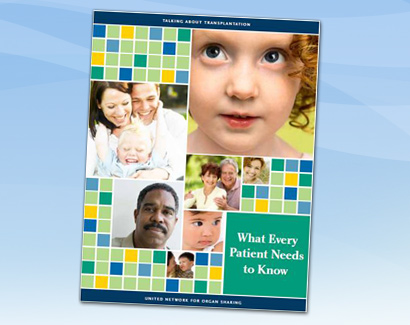 1998
UNOS publishes What Every Patient Needs to Know, a comprehensive booklet for potential transplant candidates and their loved ones. Updated through several editions, it has helped more than 250,000 people gain a better understanding of the transplant process.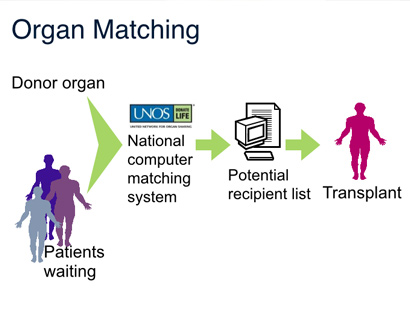 1999
UNOS launches UNet, a fundamental redesign of our technology for organ matching and data management. UNet is a highly secure, Internet-based application, constantly linking with professionals at more than 300 transplant hospitals and organ procurement organizations nationwide.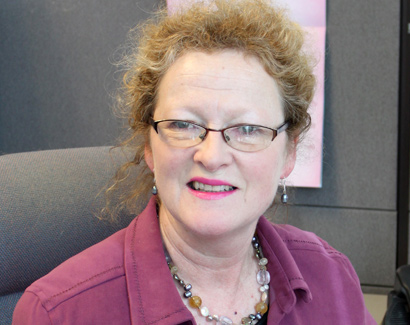 2000
The new focus on policy compliance in 2000 leads UNOS to create a Department of Evaluation and Quality, which includes site surveyors like Margaret Kearns.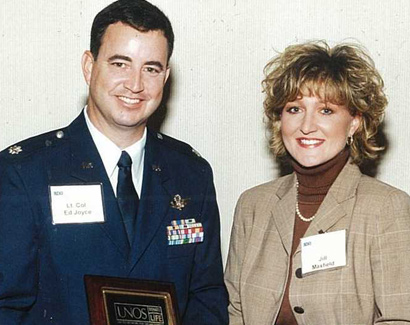 2001
UNOS bestows a special Life-Giving Service award on the Tennessee Air National Guard (Lt. Col. Ed Joyce, flight navigator) and Tennessee Donor Services (Jill Grandes) for getting a liver from Tennessee to Texas for an infant during the flight ban after the tragedies of September 11.
Despite the disruption of air travel caused by the tragic events of September 11, UNOS continues to provide life-saving service. In one case, a National Guard flight crew is engaged to transport a liver from Tennessee to Texas for an infant in critical condition. No transplant candidates are known to have died that day because they did not receive an organ destined for them.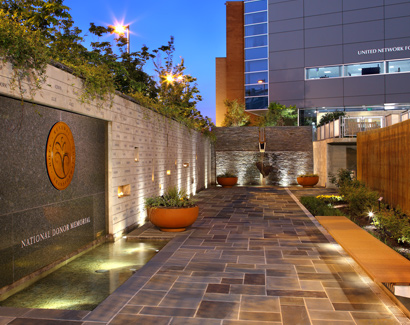 2003
UNOS establishes a new headquarters in downtown Richmond, featuring the National Donor Memorial. This 10,000-square-foot garden symbolizes the emotional experience of families during the donation process while honoring the lifesaving gift of organ and tissue donation.
UNOS welcomes visitors who have personal experience with organ donation or transplantation, as well as anyone who wants to learn more about the transformation made possible in so many lives through the act of donation.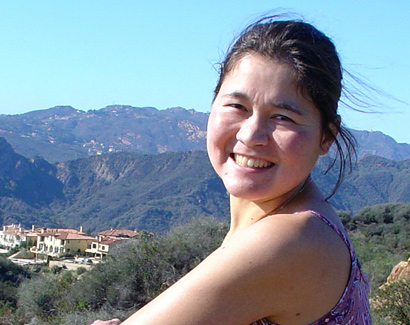 2004
A grateful lung recipient, Isa Stenzel Byrnes, starred in an award-winning documentary with her twin sister, who also received a lung transplant.
UNOS approves a ground-breaking change to lung allocation policy based more on medical urgency than on waiting time. The new policy gives priority to patients who are at the greatest risk of dying and have the highest probability of success. Since its implementation, pre-transplant deaths among lung candidates decrease by about 50 percent.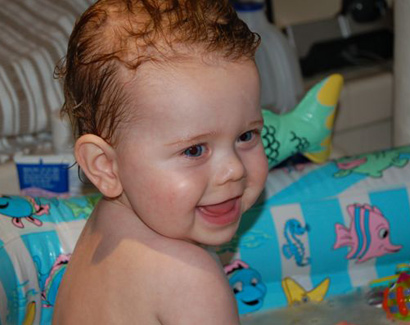 2005
Every year UNOS enjoys receiving a special Valentine card from Mitchell Blakey and his family, celebrating Mitchell's heart transplant in February 2007.
UNOS approves an improved heart allocation policy, updating the criteria used to identify urgent patients and give them greater allocation priority. In the years that follow, pre-transplant deaths among heart candidates decrease by about 25 percent.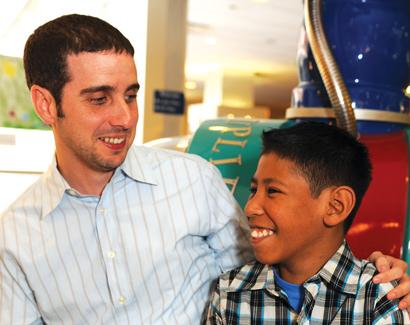 2006
Living donor policies protect living donors like John Mastro, who gave his liver anonymously. He was later able to meet his recipient, Jose Casteneda.
UNOS is given additional responsibility concerning living donation, when the federal government directs UNOS to develop policies for living donor transplants. This directive puts further emphasis on protecting living donors and strengthening trust in our national transplant system.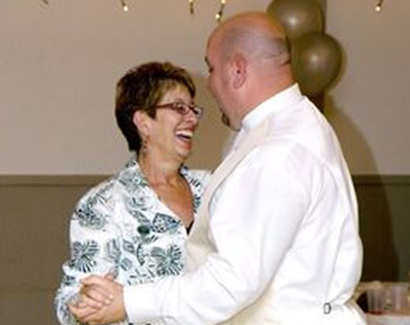 2007
Non-directed kidney donor Matt Jones kicks off a paired kidney chain in July 2007 that ultimately results in 16 recipients when it ends in 2011. At Matt's wedding in 2008, he dances with the woman who received his kidney, Barb Bunnell.
Congress passes legislation clarifying its support of paired organ donation. The legislation, which was initiated by UNOS in 2004, paves the way for UNOS to begin exploring a national kidney paired donation program.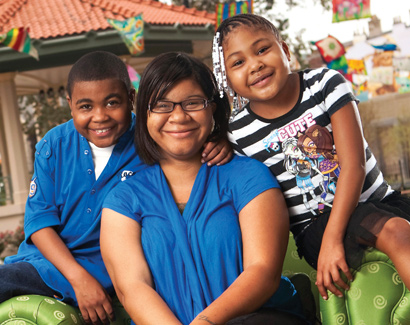 2008
Heart transplant recipients and siblings Zion and Zhania Coleman received transplants within a year of each other. Their mom says that needing the gift of life twice taught their family to cherish every moment.
UNOS modifies several organ allocation policies to reduce the risk of wait list deaths among pediatric patients. Following the enactment of these policies, pediatric wait list deaths decrease by more than 35 percent.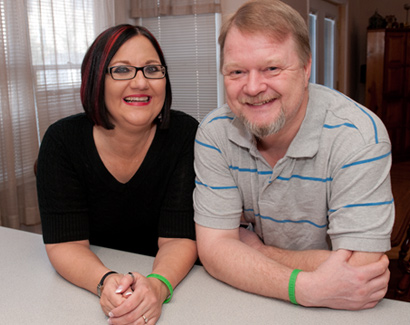 2009
After her first liver transplant failed, Patti Dean's husband Michael became her living liver donor. Her passion for telling her story and promoting donation led to a career at a local organ procurement organization.
UNOS' Living Donor Committee develops guidance for transplant hospitals to use in creating medical evaluation protocols for living kidney donors and to medically evaluate potential living liver donors. The goal is to increase the level of patient safety throughout the nation.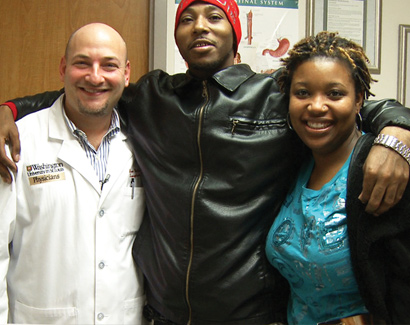 2010
The first transplant arranged through the OPTN KPD pilot program involved two pairs: one in St. Louis and the other in New Hampshire. Pictured are living kidney donor Rebecca Burkes with her recipient Ken Crowder and transplant surgeon Jason Wellen, M.D.
UNOS initiates the OPTN Kidney Paired Donation (KPD) pilot program. In December, the first two KPD transplants are performed. Since then, more than 85 people have been transplanted through the program. 15 percent were very highly sensitized, meaning that without a matching donor they're likely to wait years longer than most people do for a deceased donor kidney.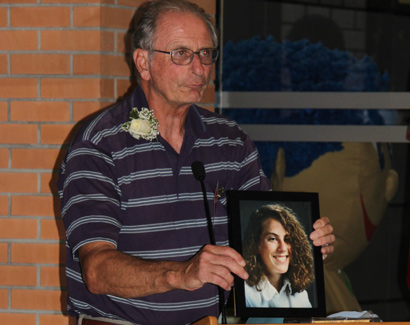 2011
James Carter receives the 2011 National Donor Memorial Award of Excellence for his extraordinary volunteer efforts in promoting organ donation for more than two decades. UNOS' National Donor Memorial Award of Excellence recognizes exceptional advocates for organ and tissue donation, especially "unsung heroes" who have not received recognition at a national level. Because transplantation depends on the public's trust and willingness to donate organs, the efforts of such individuals are vital to saving lives through transplantation.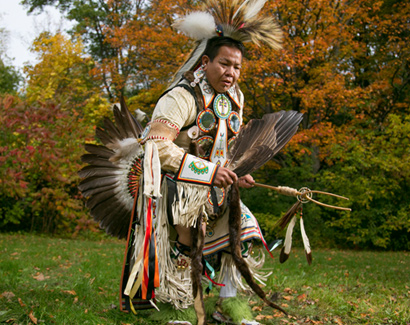 2012
Dylan Prescott lived with diabetes and failing kidney for four years. Thankfully, in 2013, his girlfriend, Jennifer, was able to give him a kidney.
UNOS' Board of Directors creates greater consistency among hospitals that perform living donor transplants. Several new policies regarding the medical and psychosocial evaluation and informed consent processes for living kidney donors pass. Greater emphasis is being placed on helping potential living donors make informed decisions.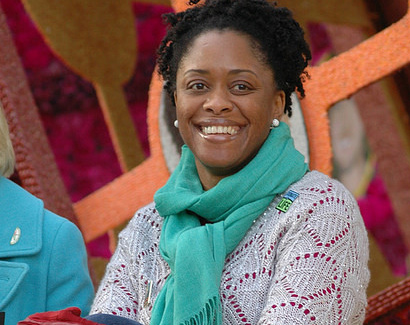 2013
Highly sensitized kidney recipients like Melissa Bensouda, whose body would reject most kidneys, will benefit under the new system should they need another transplant.
After many years of research, analysis and gathering input from the transplant community, UNOS' board adopts a major upgrade to national kidney policy. The policy may reduce transplant recipients' future need for repeat transplants, thus allowing more transplants among candidates awaiting their first opportunity.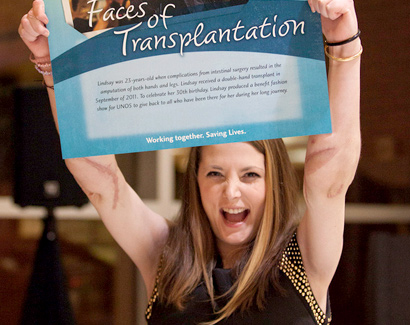 2014
Double hand recipient Lindsay Ess, who is the patient representative on the new VCA committee, proudly shows her support of UNOS at our United for UNOS event.
UNOS enters a new frontier of transplantation – hand and face transplants – with the formation of a Vascularized Composite Allograft (VCA) Committee. The committee's recommendations will guide the creation of national policies, including the matching of hand and face donors with patients who need them.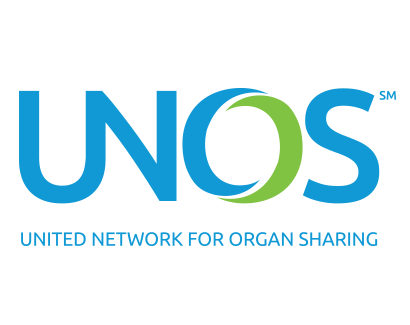 2015
UNOS unveiled its new logo as part of a refreshed brand effort, which positions UNOS as the largest transplant network in the world.