Organ labeling & shipping
Policy governing organ transport
OPTN policy regulates the packaging, labeling, shipping and storage of organs and vessels. Learn more about: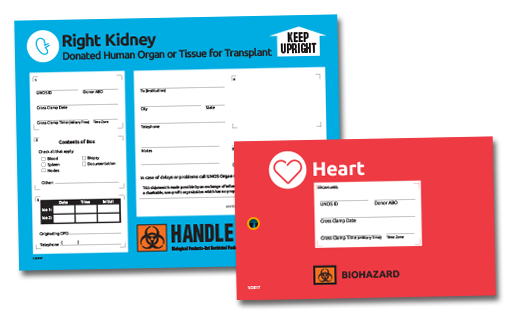 Professional materials
Order supplies for organ labeling, packaging and shipping at the UNOS Store:
Patient safety is the driving force behind all that we do. No organ should be lost as a result of a packaging error.
Lori Markham, Midwest Transplant Network
About TransNetSM
TransNet will automate the current practice of packaging and labeling organs, which is done entirely by hand. Automating this process will greatly reduce the chances of transcription errors or mistakes due to illegible handwriting and will help us ensure that donated organs are matched correctly and efficiently with the identified recipient. UNOS began a voluntary national deployment of the TransNet service in March 2015.