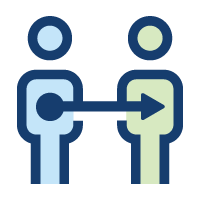 More than 110,000 people are waiting for transplants, but the demand for organs far exceeds the supply. Living donation offers another choice for transplant candidates, and it extends the supply of organs.
Find educational resources, tools and news about living donation below:
Kidney paired donation toolkits
Toolkit 3: Patient resources
PDFs: Learn more about liver paired donation
What is liver paired donation and is it right for me?
Understanding the process: Diagram explaining how a liver swap works
Frequently asked questions
Donor financial assistance
Apply by Sept. 15 to be considered for 2024 vacancies.
Starting June 12, site security administrators will have four weeks to conduct a required audit of their UNet users. It must be completed by July 10.
Being at TMF reminded me that there could not be a better time to be the CEO of UNOS. I am so pleased to be leading our community into the future as we continue to save lives, even during these times of immense change.