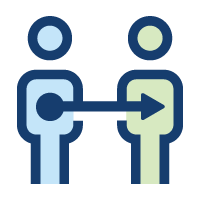 More than 110,000 people are waiting for transplants, but the demand for organs far exceeds the supply. Living donation offers another choice for transplant candidates, and it extends the supply of organs.
Find educational resources, tools and news about living donation below:
Kidney paired donation toolkits
Toolkit 3: Patient resources
Latest kidney monitoring report shows two new kidney polices are working as intended
Lung-alone transplants have increased by 11.2 percent.
This yearly virtual celebration pays tribute to donors and their families.