UNOS will implement the new adult heart allocation policy, national liver review board (NLRB) and enhancements to liver distribution policy before the end of 2018. To allow for multiple policies to be made effective in a short timeframe, UNOS will implement these policies according to a closely coordinated schedule. In particular, certain elements common to the NLRB and liver distribution policy require the NLRB to be in place before liver distribution is finalized.
Throughout the rest of the calendar year, UNOS will be offering a series of educational events and resources to help you and your patients prepare for these changes. The following chart shows when upcoming educational opportunities are scheduled, as well when the various policies are to be implemented. Liver information is shaded in blue; heart is shaded in green.
Training Update: The NLRB webinar referenced below for June 25, will not be held at this time. We will reschedule it for a future date and let you know when it will be held. We apologize for any inconvenience.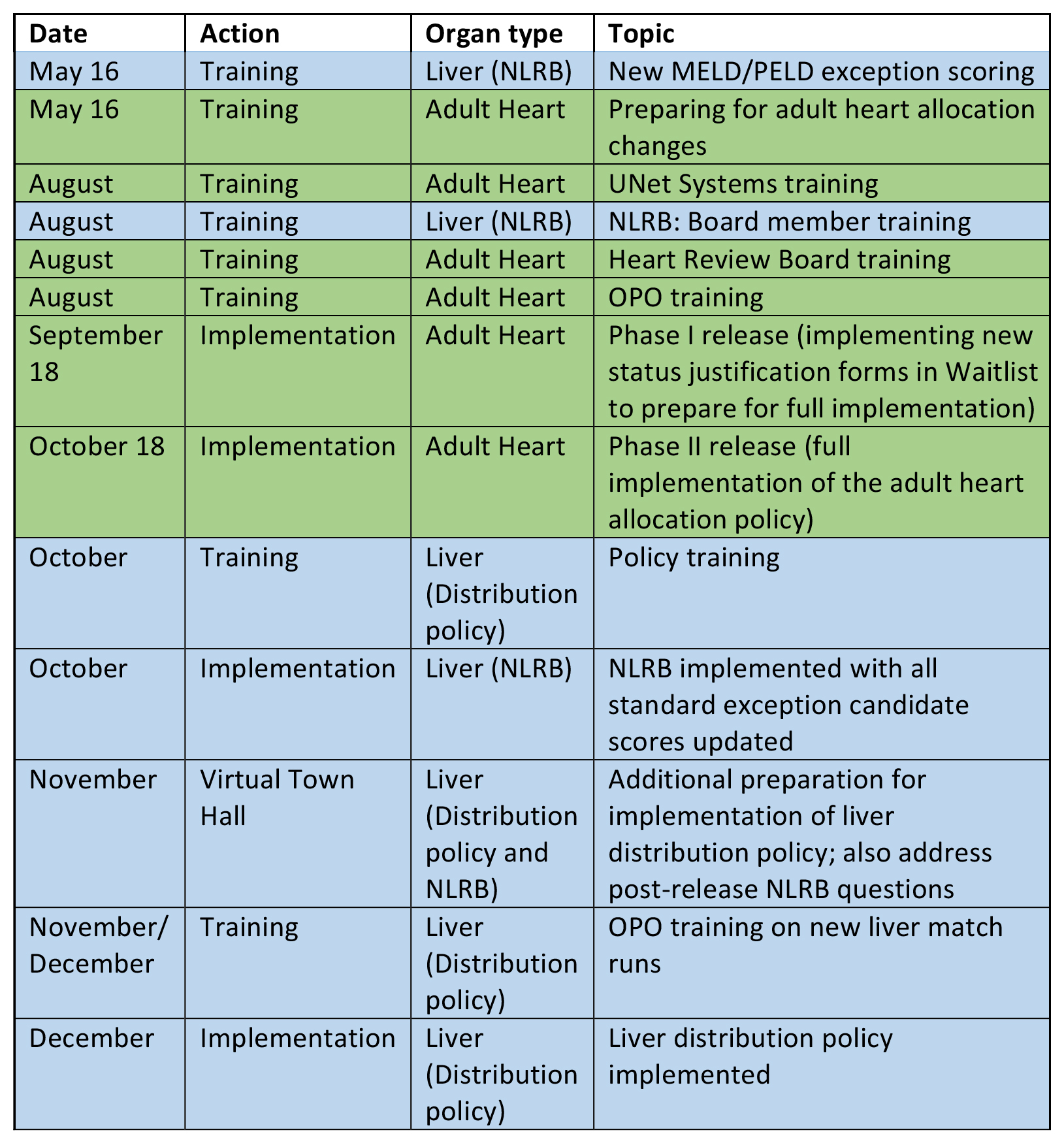 Please note: While some specific dates have been established, others have not been finalized. We will continue to update this schedule as additional dates are set. We will also keep the dates of previous training opportunities and policy implementation as a reference.
Additional information