CDC releases interim recommendations for use of Moderna and Pfizer-BioNTech vaccines for children from 6 months of age
CDC Advisory Committee on Immunization Practices has issued interim recommendations for the use of COVID-19 vaccines in children from 6 months of age. Read the release.
FDA recommends inclusion of Omicron BA.4/5 component for COVID-19 vaccine boosters
FDA advisory committee voted in favor of including a SARS-CoV-2 omicron component in COVID-19 vaccine boosters in the U.S. beginning in fall 2022. Read the release.
The latest data on organ donation and transplant in the U.S.
Find high-level data on transplants, deceased donors recovered, patients added to the waitlist and patients temporarily moved to inactive waitlist status.
---
Reminders
CDC releases infographic showing COVID-19 vaccination schedule recommendations for patients
FDA announcements
Help your patients locate Evusheld therapy
---
Questions
Patient-friendly information for members to share
Scan this QR code to find COVID-19 resources for patients at TransplantLiving.org including: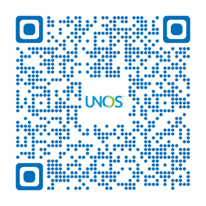 Frequently asked questions
Vaccine and treatment updates
Webinars
Spanish-language resources