New FDA announcements:
FDA authorizes state-licensed pharmacists to prescribe Paxlovid to eligible patients, with certain limitations to ensure appropriate patient assessment. Read the release.
FDA authorizes use of Novavax COVID-19 vaccine, Adjuvanted for the prevention of COVID-19 in individuals 18 years of age and older. Read the release.
Summer 2022 regional meetings to be in-person
Thank you for your support of virtual Regional Meetings over the past two years – we had record attendance. To continue maximizing accessibility for attendees, a virtual option will remain available as we return to meeting in-person. Learn more and register for your region's meeting.
Summer 2022 public comment will be open Aug. 3 to Sept. 28
Learn more about public comment.
The latest data on organ donation and transplant in the U.S.
Find high-level data on transplants, deceased donors recovered, patients added to the waitlist and patients temporarily moved to inactive waitlist status.
---
Reminders
CDC releases interim recommendations for use of Moderna and Pfizer-BioNTech vaccines for children from 6 months of age
The CDC's Advisory Committee on Immunization Practices has issued interim recommendations for the use of COVID-19 vaccines in children from 6 months of age. Read the release.
FDA recommends inclusion of Omicron BA.4/5 component for COVID-19 vaccine boosters
An FDA advisory committee voted in favor of including a SARS-CoV-2 omicron component in COVID-19 vaccine boosters in the U.S. beginning in fall 2022. Read the release.
---
New resources
COVID-19 and the transplant community: Answering your questions on treatment and prevention
The American Society of Transplantation (AST) hosted a virtual event on July 7, 2022 to share the latest updates on COVID-19 and transplantation. Watch recording.
---
Questions
For COVID-19 related policy and operational questions, email

[email protected]

For information and updates about the status of in-person vs. virtual OPTN committee meetings, check the OPTN calendar of events.
Patient-friendly information for members to share
Scan this QR code to find COVID-19 resources for patients at TransplantLiving.org including: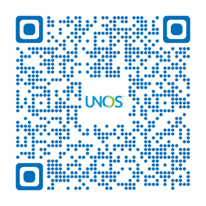 Frequently asked questions
Vaccine and treatment updates
Webinars
Spanish-language resources