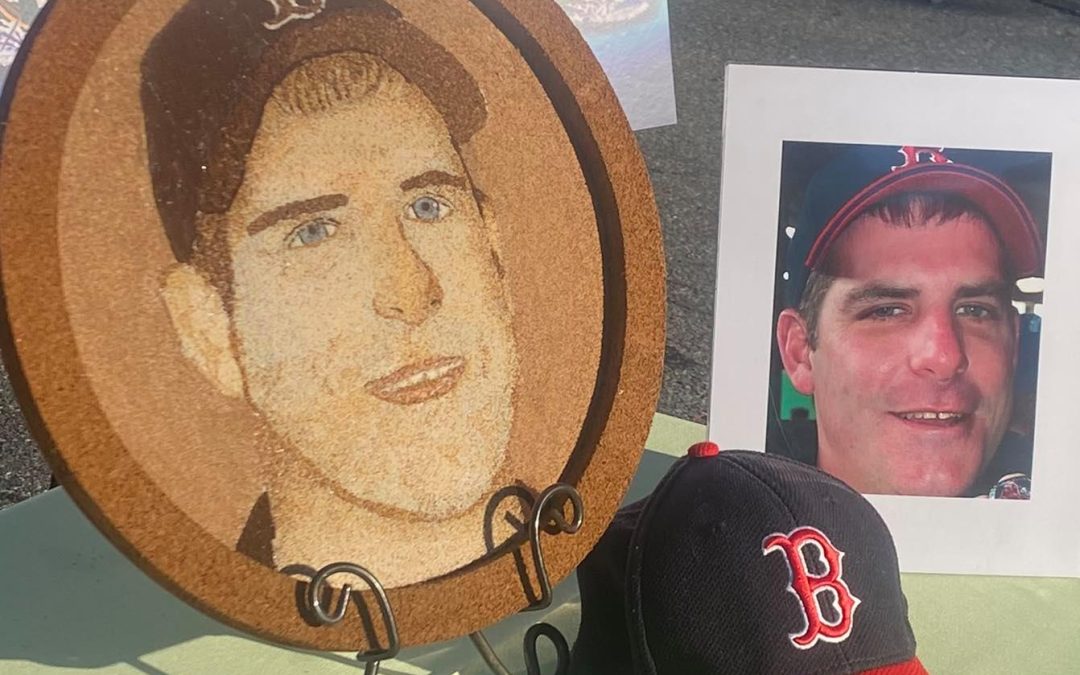 My soulmate, the best man I will ever know, was taken away at only 48 years old by a heart attack, four days after Christmas. Thanks to the tenacity of the outreach staff at New England Donor Services, that night I was able to provide all the information they needed to be able to recover Paul's tissue and corneas. My aftercare specialist and dear friend, Kristin Ross, has been a permanent fixture in my life since then and has kept me updated on Paul's donations. His corneas have restored sight to two women; his bone tissue has helped countless people through various types of transplants; his skin tissue has gone to women undergoing surgery following mastectomies; and his nerve-tissue recipients have included women who have gone through those surgeries and are on the next step: resensitization. The number of donations he has provided, to date, is over 120.
Paul and I met decades after we had received our driver's licenses and checked the box, but we often talked about donation and agreed that, in his words, "only a psycho wouldn't sign up!" He would be so proud of the amazing gifts he has given to so many.
In August of 2021, Kristin contacted me with the unimaginable news that Paul had been chosen by AxoGen to represent nerve-tissue donors at the 2022 Rose Parade. He, along with 34 other donor heroes, was memorialized in a floragraph that was placed on the Donate Life float. The week in Pasadena was magical. I met other donor families, recipients and their families, living donors, and so many others whose lives have been impacted by organ, eye, and tissue donation. It was humbling and life-affirming, and I plan to participate in the events for many years. I also realized that my calling is to be as involved as I can be in educating people about the importance of donation, not only to recipients, but to those of us left behind. The knowledge that my one and only love lives on in so many brings a peace and joy that I never thought possible that day almost five years ago.
I am proud to be a UNOS Ambassador and hope to fill that role for other OPOs as well. I look forward to sharing Paul's story as well as my own – I am a three-time tissue recipient – with anyone who will listen. I am thrilled to announce that I am in the beginning stages of starting a foundation in Paul's memory which will bring awareness to the cause.
Paul is my hero and always will be.
Submitted on behalf of: Jan Flanders (Wife)