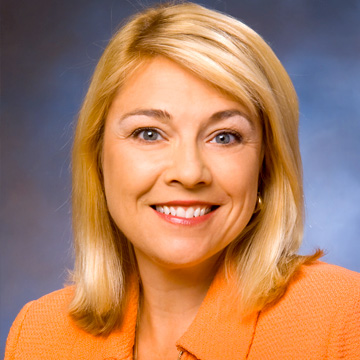 Director of Public Relations and Marketing
Lisa Schaffner joined UNOS as the Public Relations Director in September 2008. Schaffner is the "face" of UNOS, whether talking to members of a rotary club or appearing on television to discuss UNOS projects. Schaffner is also responsible for marketing campaigns and public education efforts.
Prior to working at UNOS, Schaffner was a news anchor for the Richmond ABC affiliate WRIC-TV8 where she worked for more than two decades. Over the years she's been a board member and has served on dozens of Richmond area non-profits, including the Central Virginia Foodbank, Meals on Wheels, Easter Seals Virginia and Maymont.
Schaffner received a bachelor's of science in Communications from Ohio University.