Your planned gift to UNOS is an investment in the future of organ transplantation. Work with your financial advisor to include a lasting commitment to our lifesaving mission in your financial plans.
Deborah C. Surlas Legacy for Life Society
Everyone who makes a planned gift becomes part of the Deborah C. Surlas Legacy for Life Society. This society is named to honor kidney-pancreas recipient, patient advocate, former registered nurse and OPTN board member Debi Surlas, who passed away in 2015.
About Debi Surlas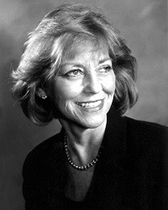 Surlas received her transplant in 1993 and was an active UNOS volunteer. She was a member of the OPTN Patient Affairs Committee for 10 years (from 1996 to 2006), and chaired the committee for five of those years. In addition, Surlas served on the OPTN Kidney Transplantation and Membership and Professional Standards committees and as a member of the review board (heart) for her region. She also was a member of the advisory committee that planned the National Donor Memorial.
In 2001, she was appointed by the U.S. Department of Health and Human Services Secretary Tommy Thompson to serve on the Advisory Committee on Organ Transplantation. Surlas was president/owner of MBA Associates Inc., in Aurora, Ill., where she also was a medical-legal nurse consultant and clinical audit review specialist, specializing in health-insurance issues involving transplants and donor cases.