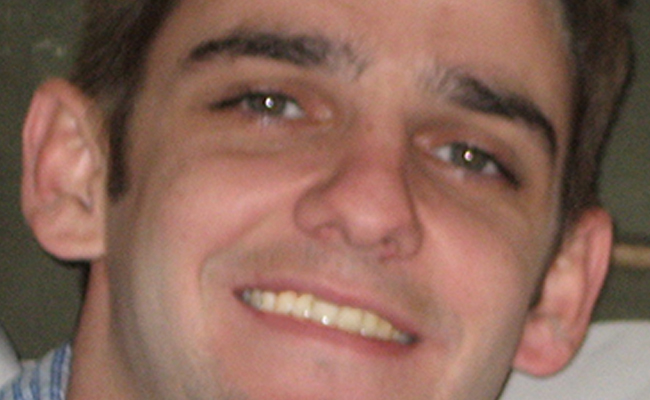 Most of the people who knew Luke loved him; just as his Father and I did and still do and will forever. He had a generous loving spirit. Luke was a carpenter like his Father. Luke loved fishing, the outdoors, Frisbee golf, tennis; new socks and he loved to talk with people he cared about and I've been told he was a good listener by his friends. Luke had a huge heart; he loved deeply and was a sensitive soul. He told corny jokes and when you were around him, it is the laughter you remember most. He had a great smile and a contagious laugh.
Luke was a beautiful young man. We are grateful that we had him our lives for 23 years. He was a gift to us and to others. Luke was a loyal friend and a beloved brother. He cherished his nephews and he looked forward to becoming a Father one day.
Luke rode a two wheel bike at age two without training wheels. He was on the swim and dive team at his pool for twelve years. He played Little League baseball and Varsity tennis. He only had to watch something being done and he could then do it himself. He had an innate ability to understand how things worked. He was a natural athlete.
Every day we are reminded of Luke, the things he said, the things he liked. We see a little of Luke in all of our grand boys; a smile, a gesture, a funny moment, or just in their wide eyed awe. He lives on in our hearts. The memories we have are many and they bring tears and joy! We just miss him. We will see you again.
Submitted on behalf of: Jo Ann and Tim Cockey (Mother and Father)