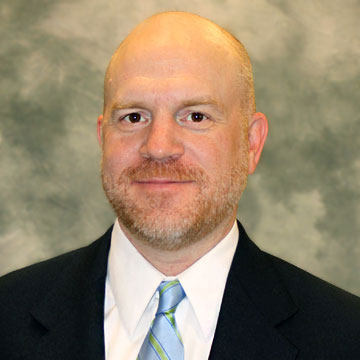 Director of the Organ Center
As Director of the Organ Center, Brown is responsible for the leadership and direction of all areas of the Organ Center, from overseeing daily operations, to maintaining the Organ Center's performance metrics and quality improvement initiatives. The Organ Center is open around the clock, 365 days a year, to assist member organizations with organ allocation, transportation, and maintenance of the national transplant waiting list. Learn more about how organs are matched.
Brown has worked in the Organ Center in positions of increasing responsibility since joining UNOS in 1995 as Organ Placement Specialist. Brown is also a member of NATCO – The Organization for Transplant Professionals, and has served as faculty for NATCO's course for new transplant coordinators. He is also an invited lecturer for multiple educational conferences and is co-author of a number of journal articles on various issues in transplantation.
Brown earned a bachelor's degree in biology from Virginia Commonwealth University in Richmond and has been nationally certified as a procurement transplant coordinator.