Recorded COVID-19 webinars
Archive of COVID-19 webinars for organ procurement organizations and transplant hospitals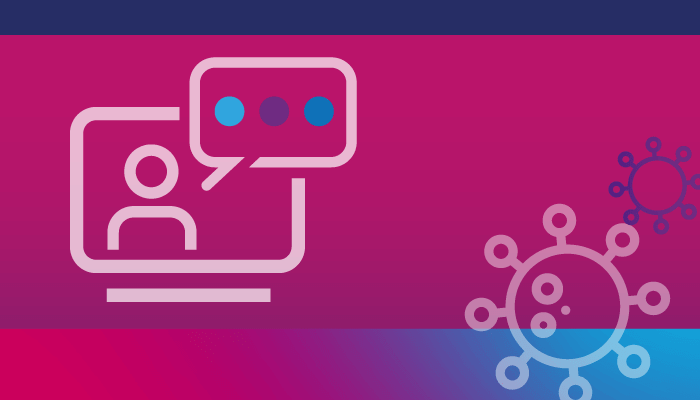 Recorded webinars: Effective practices and guidance
Members, you can now find COVID-19 webinars on UNOS Connect. Transplant and OPO professionals share effective practices related to organ recovery and transplantation during COVID-19. Available now:
COVID-19: Past, present and future OPO operations
Telemedicine, transplant and COVID-19: One transplant center's experience
COVID-10: Past, present and future transplant center operations
April 17, 2020
New York vs. COVID-19: We ARE Winning!
The New York region's transplant hospitals and OPOs joined forces to share experiences and solutions in a collaborative webinar on organ donation and transplantation during COVID-19.
Introduction
Statewide Communication: Command Center
Statewide Communication: Upstate Perspectives
LiveOnNY Becomes a Virtual OPO
Patient Focused Care: Communication
Creating a Safe Environment
Patient Management Outside the Transplant Center
Staff Education and Support
Ambulatory Practice Management
April 17, 2020
COVID-19 Special Webinar on Donor and Organ Transplant Issues
The American Society of Transplantation recorded a special module on donor & organ transplant issues.
Introduction
Precautions for the Procurement Team
Screening Donors and Candidates
Protecting the Workforce: Surgical Aspects
Protecting the Workforce: Infection Control
April 13, 2020
COVID-19: Organ Donation and Transplant Town Hall International Webinar #2
Organ transplant organizations convened for a second town hall-style webinar to discuss the impact of COVID-19 on organ donation and transplant.
Introduction
Updated Data and Registries
Update on Management
Ethical Issues
March 23, 2020
COVID-19: Organ Donation and Transplant Town Hall Webinar #1
Organ donation and transplant professionals from around the world convened in a town hall webinar aimed at helping health care professionals navigate the ever-evolving COVID-19 health crisis.
Introduction
Presentation, Diagnosis, Treatment and Prevention
Getting to Transplant
Operational Issues
Next Steps: Data Collection and Sharing
Resources and Final Thoughts
Important COVID-19 updates and latest data