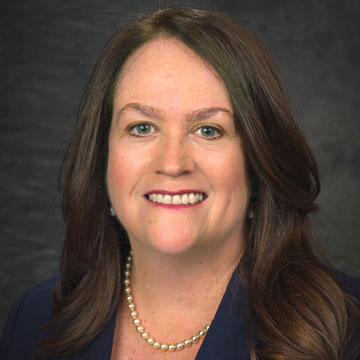 Chief Executive Officer
As Chief Executive Officer, Dr. McBride directs the efforts of 450 UNOS staff to ensure that the nation's donation and transplant network efficiently and fairly serves the needs of transplant candidates and recipients, living donors and donor family members, and professionals in the field. She reports to the UNOS Board of Directors.
Dr. McBride has been with UNOS since 1995. She has served in a number of key leadership capacities, most recently as UNOS' Chief Operations Officer. She was also UNOS' Director of Research from 2006 to 2014. She has contributed to more than 50 research manuscripts and publications.
She received her bachelor of science in mathematics from Loyola College in Maryland and her Ph.D. in biostatistics from Virginia Commonwealth University, Medical College of Virginia.