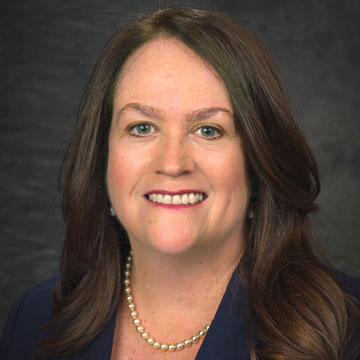 Chief Executive Officer
Maureen McBride, Ph.D. is the chief executive officer for United Network for Organ Sharing (UNOS), a mission-driven non-profit that unites and strengthens the organ donation and transplant community to save lives.
Dr. McBride is focused on creating a more equitable transplant system that provides a lifesaving transplant for everyone in need. She is committed to serving transplant candidates and recipients, living donors and donor family members, and professionals in the field.
As CEO, McBride oversees the United States' organ donation and transplant system under contract with the federal government, new policy development and implementation, IT enhancements, innovation, data collection and research, advocacy, and collaboration and engagement with transplant professionals and patients. She is also a passionate leader of UNOS' volunteer and community engagement initiatives across the country and in its headquarters in Richmond, Virginia.
Since joining UNOS in 1995, McBride has served in a number of leadership capacities, including as chief operations officer and director of research, where she oversaw the 24/7 operations of the Organ Center and led research and data analysis to improve the organ transplantation system. She has contributed to more than 50 research manuscripts and publications focused on transplantation and health-related impacts within the transplant system. She reports to the UNOS Board of Directors.
McBride lives in Richmond, Virginia and received her Bachelor of Science in mathematics from Loyola University in Maryland and her Ph.D. in biostatistics from the Medical College of Virginia at Virginia Commonwealth University.