Liz Robbins Callahan, Esq.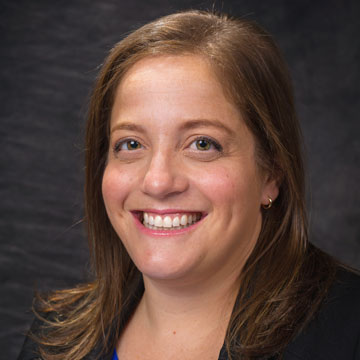 Interim General Counsel
As Interim General Counsel, Liz Robbins Callahan provides overall legal review, analysis, advice, oversight and direction on all matters pertaining to the activities of the corporation and all affiliate corporations. Robbins Callahan is also responsible for monitoring all contract compliance issues and deliverables, including subcontractor agreements; managing general contract administration functions for the Federal OPTN contract; serving as authority on all Board matters and issues; and the timely preparation of materials for every Board meeting for the corporation and for all affiliate corporations.
Robbins Callahan also serves as Project Director for the contract UNOS holds with the Health Resources and Services Administration (HRSA) to serve as the Organ Procurement and Transplantation Network (OPTN).
Robbins Callahan joined UNOS in 2012 as a policy analyst, and held primary responsibility for the former OPTN Thoracic Organ Transplantation Committee. She then served as a policy manager from 2012 to 2015, leading and mentoring UNOS Policy and Community Relations staff through the policy development cycle, which involves managing projects in collaboration with the donation and transplant community members who volunteer to serve on committees. In 2018, Robbins Callahan moved into the role of Corporate Counsel, and subsequently Associate General Counsel, then Special Counsel, assisting in a wide array of legal matters, including litigation, contracts, government affairs and compliance.  Robbins Callahan earned a bachelor's in history from the University of Virginia, and a J.D. from Villanova University Charles Widger School of Law.