Register now for the Transplant Management Forum in Las Vegas, April 6-8
INNOVATION
Ideas in action
IMPROVEMENT
Driving change
Saving lives together
We bring innovation, improvement, and insights to strengthen a community passionately committed to being good stewards of the gifts entrusted to us.
Get involved
.
Winter public comment open Jan. 22–Mar. 24. See what the community is saying.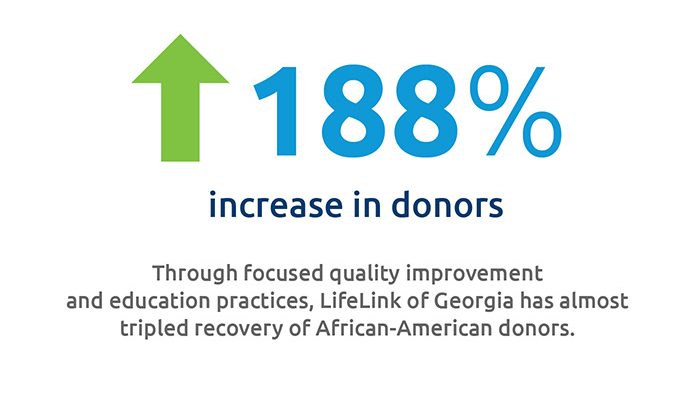 Through focused quality improvement and education practices, LifeLink of Georgia has almost tripled recovery of African-American donors.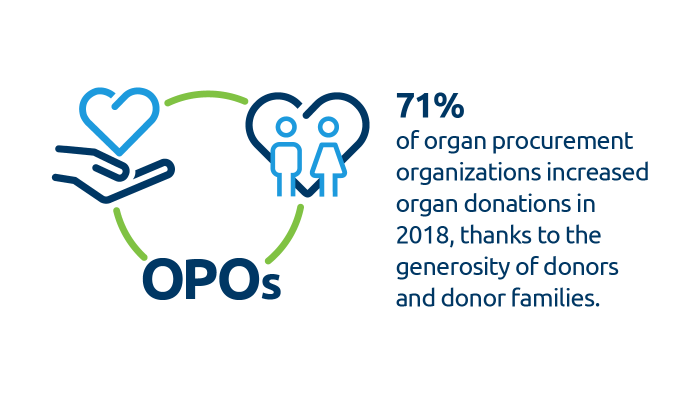 71 percent of organ procurement organizations increased organ donations in 2018, thanks to the generosity of donors and donor families.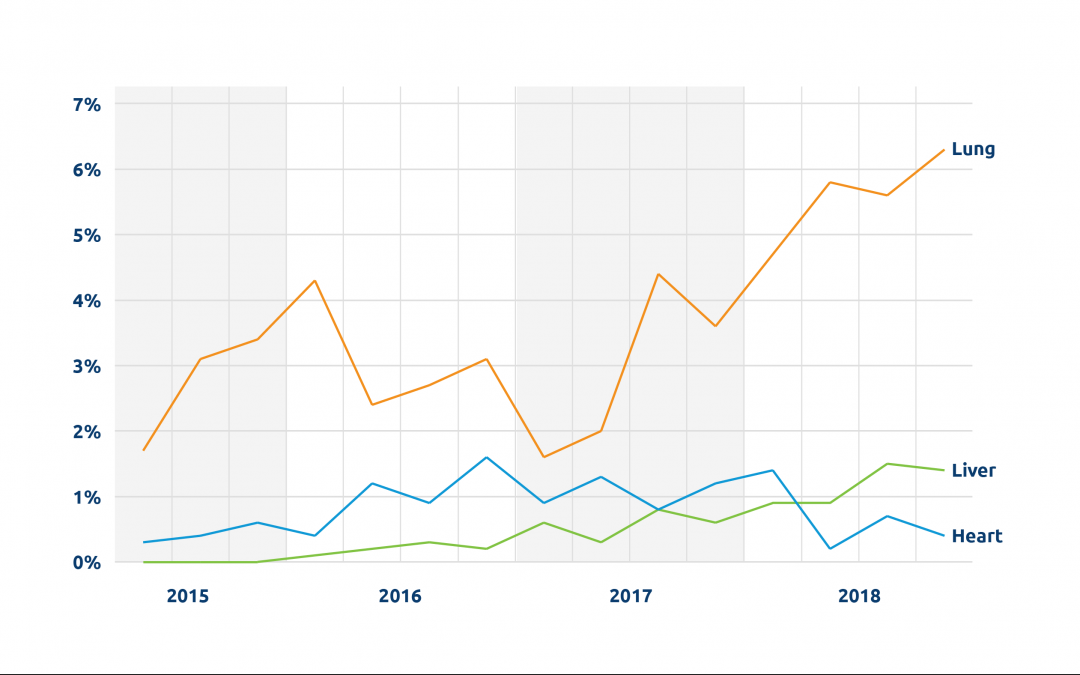 Lung perfusion has more than tripled since 2015, growing from 1.7 percent to 6.3 percent and potentially expanding the pool of organs available for transplant.
Public comment is open August 2 through October 2.
View webinar recordings to learn more.
Find updated policy language on the OPTN website. Read the system notice and view the latest updates here.
Transplant Management Forum
Sessions help to increase collaboration between transplant centers and OPOs, and to expand transplant professionals' knowledge of operations, finances, strategies, and more. Sign up for TMF 2020.
The gift of life
Omar was gifted "a second shot at life" when his brother became his living liver donor.
Learn how programs across the country are contributing to the recent rise in living donation.