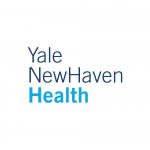 Website Yale New Haven Health
Serves as a direct link between YNHHS Executive leadership and the managers and staff on the transplant patient care teams/departments. Under the direction of the Vice President of Heart and Vascular Center (HVC) and Yale New Haven Transplantation Center (YNHTC) Services, the Transplant Director is responsible for:
Direct leadership for managing transplant practices and programs within YNHTC; Living Donor Centers, inpatient/ambulatory operations and nursing practice; assuring comparable standards of care throughout the continuum of care across the Yale New Haven Health System (YNHHS).
Provides strategic and operational leadership for the clinical and administrative staff and operations of the YNHTC; Living Donor Centers. Accountable for all facets of transplant operations including managing patient demand and throughput, patient satisfaction, regulatory preparedness, quality improvement, physician satisfaction, employee satisfaction, business development, and fiscal stability across YNHHS.
Responsible for promoting an operation and culture that focuses on patient and family-centered care and on enhancing a world class model of seamless quality and cost effective patient care 24/7 both operationally and clinically. In addition, the Transplant Director will assist in the development of a self -directed work team for providing safe, effective, family focused care to patients who require transplant services. This includes quality assessment, clinical development, and education of the members of the transplant team.
The Transplant Director will also serve as a liaison with the YNHTC Service Line and assure consistency in UNOS and the regulatory requirements as needed. In addition, the Transplant Director has responsibilities towards both public and professional education about the transplant process.
Specific activities and responsibilities flex with the strategic planning of the YNHTC Program, its operations and nursing practice across the YNHHS. The Transplant Director has the authority to formulate and execute program vision, goals, and plans consistent with the organizations strategies and policy. Determine whether needed resources have been appropriately committed and facilitate the deployment of additional resources where indicated.
Decisions regarding change to practice are developed and implemented in collaboration with the Vice President of HVC and YNHTC Services as necessary.
Qualifications:
Master's Degree in a healthcare related field required.
Minimum of 8 years of progressive experience in healthcare leadership along with significant operational responsibility.
Minimum of 5 years demonstrated successful leadership/management experience in acute care setting and Inpatient/Ambulatory/Outpatient for transplant practice management.
Experience with management of comprehensive scope of responsibilities and FTEs (greater than 200 or more).
Academic Medical Center and Transplant experience preferred. Thorough knowledge of Magnet status requirements as it relates to the certification process