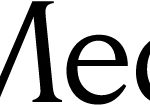 Website UW MEDICINE
UW Medicine's mission is to improve the health of the public
APPLY TO REQUISITION 191901
A higher degree of healthcare.
UW Medicine's mission is to improve the health of the public by advancing medical knowledge, providing outstanding primary and specialty care to the people of the region, and preparing tomorrow's physicians, scientists and other health professionals.
Become part of our team, and join our mission to make life healthier for everyone in our community.
The UW MEDICINE FINANCIAL ACCESS department has an outstanding opportunity for a full-time  FINANCIAL ACCESS SPECIALIST SUPVERVISOR – SOLID ORGAN TRANSPLANT.
The FINANCIAL ACCESS SPECIALIST SUPERVISOR will Supervise the insurance clearance process for inpatient planned and unplanned admits for Solid Organ Transplant and additional specialty financial clearance staff both off and on site. The Financial Access Specialist Supervisor position is primarily located at UWMC Montlake, but job responsibilities may require location at other UWM Hospital and Non-Hospital Campus locations. We are looking for someone who is excited for the opportunity to be involved in creating a best practice transplant financial clearance team. This team is going to have the opportunity to grow outside of the traditional insurance authorization process and become certified through the Transplant Financial Coordinators Association as well as the WA Health Exchange.
RESPONSIBILITIES:
The FINANCIAL ACCESS SPECIALIST SUPERVISOR will:
• Review resumes, schedule and conduct interviews, perform reference checks and ultimately recommend candidate selection
• Train and support the development of new hires
• Provide direct reports with clear productivity standards and expectations
• Manage and assign staffing to ensure there is adequate coverage for daily operations
• Monitor and manage the performance of direct reports, to include completing annual performance evaluations
• Develop and implement corrective action processes and plans as needed
• Conduct daily team huddles and also weekly and/or month team meetings as needed, with the objective of both running and improving the business
• Act upon direct report leave requests in accordance with the union contract/agreements, and also departmental policies and procedures
• Review and approve direct report timecards
• Maintain departmental personnel desk files
• Communicate changes in insurance eligibility & benefits, pre-authorization requirements, denial management recommendations, payer medical policies, pre-service appeals processes, payer contract statues and PCP referral requirements
• Resolve difficult issues surrounding third party payers, contracting, denials, billing, and authorization of services
• Review and resolve patient and customer complaints
• Communicate and champion UW Medicine and dept. specific practices, missions, visions, policies and procedures, and also act as a positive change agent.
• Attend education and trainings sessions as identified and assigned through the ERC Leadership Development Program
• Attend and participate in dept. and cross-dept. meetings, Rapid Process Improvement Workshops and special projects
• Assist in the development of dept. policies and standard work operation procedures, to include maintaining up-to-date work instructions
• Prepare related reports as assigned
• Back-fill and do the work of Financial Access Specialists as needed.
• Perform related duties as required
REQUIREMENTS
High School diploma or GED certificate plus three years of experience in a medical office setting; OR, equivalent education/experience.
DESIRED:
UNOS Certification preferred or attained within 6 months of hire with UW supporting the cost
To apply for this job please visit bit.ly.