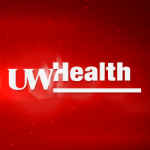 Website UWHealthCareers UW Health
Advance your career in a dynamic academic healthcare environment
Transplant at University Hospital is one of the worlds foremost organ transplant programs. Join our team and use your regulatory expertise and organizational skills to contribute to the program.
We are seeking a Regulatory/Quality Program Manager to:
Organize, support, and facilitate the UW Transplant Regulatory and Compliance program.
Ensure on-going regulatory readiness and compliance with industry standards (i.e. UNOS, CMS, Joint Commission).
Respond to planned and unannounced audits.
Have a pulse on any regulatory changes and communicate with the department.
Participate in the Hospital Regulatory Leadership Committee and interact with faculty, providers and staff in various departments.
Education:
Minimum – Bachelors degree from an accredited college or university.
Preferred – Masters degree from an accredited college or university in a healthcare related field.
Work Experience:
Minimum –  Three (3) years of regulatory experience.
Preferred – Experience in an organ procurement organization, transplant center, or large academic health center.
Required Skills, Knowledge, and Abilities:
Effective written and verbal communication skills.
Effective analytic skills to analyze regulations, recommend policy changes and operationalized improved workflows.
Strong computer skills.
General knowledge of healthcare regulations with the ability to translate regulations into effective strategies to assure compliance.
Ability to respond and adapt to an ever-changing environment.
Strong organizational and project management skills.
Strong interpersonal skills to include the ability to facilitate, mentor, negotiate, and work collaboratively with others.
Ability to function independently and manage multiple projects simultaneously.
Detail-oriented with the ability to effectively summarize and communicate complex regulatory documents.
Physical Requirements:
Sedentary: Ability to lift to 10 pounds maximum and occasionally lifting and/or carrying such articles as dockets, ledgers and small tools. Although a sedentary job is defined as one, which involves sitting, a certain amount of walking and standing is often necessary for carrying out job duties. Jobs are sedentary if walking and standing are required only occasionally and other sedentary criteria are met.
Work Schedule:
100% FTE, 40 hours per week. Scheduled shifts are 8:00 AM – 5:00 PM, Monday through Friday. Hours may vary based on the needs of the department.
University Hospital in Madison is a Magnet®-designated facility that's ranked Wisconsin's #1 hospital and considered one of the nation's leading hospitals, teaching institutions, and referral centers.
UW Health values and embraces diversity and is proud to be an Equal Employment Opportunity, Affirmative Action employer. All qualified applicants will receive consideration for employment without regard to race, religion, color, national origin, sex, gender identity or expression, sexual orientation, age, status as a protected veteran, among other things, or status as a qualified individual with disability.