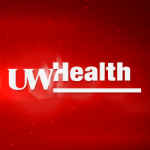 Website UWHealthCareers UW Health
Advance your career in a dynamic academic healthcare environment
Join the #1 hospital in Wisconsin!
We are seeking a Registered Nurse to direct and manage the Kidney Transplant Program at University Hospital:
-You'll be responsible for the direction and management of the operational, financial, programmatic, clinical, compliance, marketing, outreach and personnel activities of the Kidney Transplant Program.
-Ensure achievement of goals and objectives through ongoing monitoring and coordination with physicians, other departments and staff.
-Prepare, develop and modify policies, procedures and protocols necessary for the successful operation of abdominal transplant programs to ensure excellent patient outcomes.
Education:
Minimum – Bachelor's degree in nursing.
Preferred – Master's degree in business, Healthcare Administration or Nursing or actively in graduate program.
Work Experience:
Minimum – Five (5) years in nursing, three (3) years with transplant.
Preferred – Four (4) years management experience.
Licenses and Certifications:
Minimum – RN license in State of Wisconsin and ABTC certification.
Required Skills, Knowledge, and Abilities:
Broad knowledge of modern health care administration, practices and principles within a managed care environment and/or academic center.
Effective organizational, planning, controlling, scheduling and project management abilities.
Effective leadership skills including strategic thinking, planning and problem solving.
Effective Human Relations skills including promote teamwork, create alliances, and ensure a high level of employee, patient, visitor and external stockholder satisfaction.
Effective analytical ability to develop and analyze options, recommend solutions, and solve complex issues.
Effective written and verbal communication skills.
Knowledge of kidney transplantation.
Physical Requirements:
Sedentary: Ability to lift up to 10 pounds maximum and occasionally lifting and/or carrying such articles as dockets, ledgers and small tools.  Although a sedentary job is defined as one, which involves sitting, a certain amount of walking and standing is often necessary in carrying out job duties.  Jobs are sedentary if walking and standing are required only occasionally and other sedentary criteria are met.
Work Schedule:
This is a Day position with (8) eight hour shifts 8:00AM – 4:30PM: Monday – Friday. No weekends and no holiday rotation required. Hours may vary based on operational needs of department.
University Hospital in Madison is a Magnet®-designated facility that's ranked Wisconsin's #1 hospital and considered one of the nation's leading hospitals, teaching institutions and referral centers.
UW Health values and embraces diversity and is proud to be an Equal Employment Opportunity, Affirmative Action employer. All qualified applicants will receive consideration for employment without regard to race, religion, color, national origin, sex, gender identity or expression, sexual orientation, age, status as a protected veteran, among other things, or status as a qualified individual with disability.