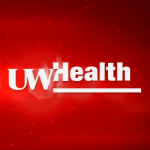 Website UW Health
REMARKABLE Careers
Join one of the world's foremost organ transplant programs! We are seeking a Director, Organ Donation and Transplant to:
Provide leadership and responsibility for strategic planning and implementation for Transplant Services, including the Organ Procurement Organization (OPO), the organ-specific transplant programs, and the HLA Laboratory.
Remain current of new trends and best practices and incorporates into Organ Donation and Transplant Service Line practices and programs.
Ensures development of Organ Donation and Transplant Service Line initiatives to improve patient satisfaction and family centered care.
Education:
Minimum – Bachelor's degree from an accredited institution.
Preferred – Master's degree in a relevant subject area such as Healthcare Administration or related field.
Work Experience: 
Minimum – Five (5) years relevant experience in the management of clinical services and/or complex programs.
Preferred – Has held administrative position in a large academic or complex health program that includes Transplant and/or Organ Procurement specific services. Prior experience in Transplant or Organ Procurement Services.
Licenses and Certifications:
Preferred – Registered Nurse in the State of WI.
Required Skills, Knowledge, and Abilities:
Ability to work collaboratively across UW Health entities and disciplines. Demonstrated commitment to patient- and family centered care.
Broad knowledge of modern health care administration practices and principles within a managed care environment and/or an academic medical center.
Demonstrated effective managerial and administrative leadership of clinical operations.
Knowledge of principles and techniques used in negotiation as applied to service contracts and equipment purchasing.
Effective organizational, planning and project management abilities.
Experience in financial and programmatic presentations.
Work Schedule:
This full-time, 40 hours per week position will work the following schedule: Monday through Friday between the hours of 8 am to 5 pm.  Other hours may be required to meet operational needs.