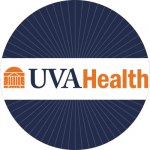 Website University of Virginia Medical Center
You were made for this moment.
Lead Advance Practice Provider – Abdominal Transplant
Charlottesville, VA
Full Time
Relocation assistance available per UVA Medical Center policy.
A rewarding quality of life awaits you in C-Ville: Nestled in the foothills of the Blue Ridge Mountains, Charlottesville, Virginia is one of the nation's most charming and picturesque places to live and work. It's a big city that is sophisticated, yet small-town friendly. And our Dual career program assists spouses/partners to identify local employment opportunities.
The Lead Advanced Practice Provider is a clinical expert and administrative leader who will provide oversight of the Advanced Practice Providers (APPs) within their group in provision of the organization, service line, and departmental missions. This role is responsible for the day-to-day leadership of advanced health providers in patient care, research, education, professionalism, and regulatory compliance. The Lead APP will be accountable for human resource needs, workforce planning, and development of staffing models, orientation, onboarding, professional development, employee engagement and satisfaction, budget planning, and partnership between clinical service / service line and UVAHS leadership. The Lead APP will work closely with service line Chiefs and Medical Directors to assure effective and timely implementation of operational initiatives. Additionally, the Lead APP will have direct responsibility for the APPs across the continuum, integrating the boundaries of setting or entity. The Lead APP will maintain an exemplary practice that devotes 66-75% of time to clinical responsibilities and 25-33% of time to administrative oversight depending on the number of direct reports.
Position Compensation Range: $98,841.60 – $158,142.40 Annually
MINIMUM REQUIREMENTS:
Education:  Master's or Doctorate in Nursing (Nurse Practitioner) or Master's or Doctorate in Science (Physician's Assistant) required.
Experience:  Five years as a Nurse Practitioner or Physician's Assistant, Minimum 2 years progressive leadership experience in an academic medical center.
Licensure:  Licensed to practice as a Registered Nurse in the Commonwealth of Virginia and Licensed to practice as a Nurse Practitioner in the Commonwealth of Virginia or Licensed to practice as a Physician Assistant in the Commonwealth of Virginia required.  Licensed to prescribe medication in the Commonwealth of Virginia required.  American Heart Association (AHA) Health Care Provider BLS certification required.   American Heart Association (AHA) Advanced Cardiac Life Support required for selected clinical practice settings.
TO LEARN MORE OR TO APPLY: https://uva.wd1.myworkdayjobs.com/en-US/UVAJobs/job/Medical-Center-Charlottesville-VA/Lead-Advance-Practice-Provider—Abdominal-Transplant_R0020386/apply?source=UNOS
PHYSICAL DEMANDS
Job requires standing for prolonged periods, frequently bending/stooping, reaching (overhead, extensive, and repetitive); Repetitive motion: computer keyboard.  Proficient communicative, auditory and visual skills; Attention to detail and ability to write legibly; Ability to lift/push/pull 50 – 100lbs.  May be exposed to noise, radiation, radioactive materials, blood/body fluids and infectious disease.
Join UVA and enjoy:
Competitive pay and paid time off
Generous wellness (Hoo's Well) and health, dental and vision benefits
Flexible Spending Accounts (FSA)
Short-term and long-term disability plans
Superior retirement program
403(b) and 457 Savings Program
Relocation assistance for moves over 50 miles
Dual career program to assist spouses/partners identify local employment opportunities
Continuing-education assistance
In-house certification/recertification (ACLS, PALS, TNSS and others)
Annual certification pay, up to $300
Uteam recognition program
Caregiving assistance with back-up care available for infants through the elderly
And much more.
EOE