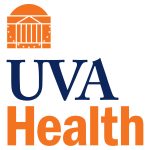 Website University Of Virginia Health System
Tomorrow Can't Wait
Medical Center (Charlottesville, VA)
Manages the operations of a patient care area(s) in the provision of nursing care to patients and their families. A transformation leader that directs the activities of patient care and support staff.
UVA Health performs over 350 Transplants a year and is the only Comprehensive Transplant Center in the Commonwealth of Virginia. We are dedicated to excellence in transplantation through the application of multi-specialty clinical expertise individually tailored to the unique needs of each and every patient.  Our mission is to embrace patients and families in a collaborative partnership to deliver compassionate care which inspires hope and enhances quality of life.  As a member of our team you will become part of a rich history of leaders in transplantation, promoting access to care and encouraging resiliency in those we serve.
The Thoracic manager will supervise teams of clinicians and oversee the day-to-day operations of the adult and pediatric Heart and Lung Transplant programs, as well the multiorgan Transplant center outpatient clinic. The manager will partner with the Thoracic program's medical and surgical directors to collaboratively meet all patient care needs and regulatory requirements. This individual will function as a leader and an expert professional practitioner who will be responsible for fostering the delivery of exceptional patient care.
We are seeking a professional, skilled, and compassionate Thoracic Program and Transplant Clinic Manager to join our state-of-the-art Comprehensive Transplant Center. You can look forward to a supportive working environment with colleagues who are the very best in their field.
·        Manages and supports the day to day operations of assigned patient care area(s).
·        Supervises all nurses and support staff including but not limited to Registered Nurses Patient Care Assistants and Technicians Health Unit Coordinators and related clerical staff.
·        Oversees the preparation of schedules  utilizing wage and flex staff as appropriate. Adjusts according to patient flow.
·        Accurately forecasts and manages budget for the unit and ensures that any expenditures are within the budget. Knowledge of related benchmarks such as Paid hour per patient day and Worked hour per patient day.
·        Develops programs which address continuous quality improvement systemenhancement streamlined processes patience experience and overall nurse performance.
·        Ensures compliance with appropriate regulatory requirements specific to the unit supervised.
·        Ensures that the highest quality nursing care is provided to patients and their families.
·        Develops and manages partnerships with clinicians physicians and administrative counterparts to achieve common goals.
·        Promotes integration of multidisciplinary work groups. Manages recruitment performance team member engagement and retention activities of assigned staff.
·        Implement the UVA shared governance nursing model at the unit level ensuring shared decision making that affects nursing practice  quality improvement professional development and research.
·        In addition to the above job responsibilities, other duties may be assigned.
Position Compensation Range: $81,078.40 – $129,729.60 Annually
To Apply:  https://uva.wd1.myworkdayjobs.com/en-US/UVAJobs/job/Medical-Center-Charlottesville-VA/Nurse-Manager—Thoracic-Transplant–Transplant-Clinic_R0011016-1
MINIMUM REQUIREMENTS
·        Education: Bachelor of Science in Nursing from accredited nursing program, Master's degree in related field within 5 years of hire.
·        Experience: At least 3 years of progressively more responsible experience as a registered nurse in a patient care environment required.
·        Licensure: License to Practice as a Registered Nurse in the Commonwealth of Virginia required. American Heart Association (AHA) Health Care Provider BLS certification required. Valid Virginia Driver's license required for managers with responsibility operations in multiple locations.
PHYSICAL DEMANDS
This is primarily a sedentary job involving extensive use of desktop computers. The job does occasionally require walking some distance to attend meetings, and programs.
The University of Virginia, including the UVA Health System and the University Physician's Group are fundamentally committed to the diversity of our faculty and staff.  We believe diversity is excellence expressing itself through every person's perspectives and lived experiences.  We are equal opportunity and affirmative action employers. All qualified applicants will receive consideration for employment without regard to age, color, disability, gender identity, marital status, national or ethnic origin, political affiliation, race, religion, sex (including pregnancy), sexual orientation, veteran status, and family medical or genetic information