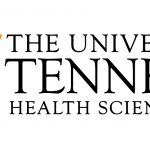 Website University of Tennessee Health Science Center
The University of Tennessee Health Science Center (UTHSC) in Memphis seeks nominations and applications for a Director of Research for the Transplant Research Institute.  The position will have a concurrent senior faculty appointment that is eligible as a tenured Associate/Full Professor in the Department of Surgery. The James D. Eason Transplant Institute at Methodist University Hospital, in partnership with the UTHSC has been a leader in transplantation services since 1970 and is nationally recognized for excellence in research, innovation and patient care.  The Institute is a large volume abdominal transplant program involved in numerous clinical investigator-initiated projects.
The Director will be responsible for administrative and academic leadership in supporting the growth of the research mission of the Transplant Institute.  This includes establishing and implementing basic science, translational, and outcomes projects.  As a faculty member, the Director will be expected to maintain his/her own extramurally funded research.  Exceptional Associate Professor or Professor would be eligible for an endowed chair.
Required Qualifications:  Successful candidates are expected to be terminally credentialed (i.e., PhD, MD, MD/PhD, or equivalent) from an accredited institution of higher education, and have a record of obtaining grants in transplantation science.
Key qualifications include an extramurally funded research program, administrative and leadership experience, and evidence of in-depth understanding of transplantation science.
Preferred Qualifications:  An exemplary candidate will possess a strong record of research, teaching and scholarship that warrants consideration for faculty status at the rank of Associate/Full Professor.  For consideration at these senior levels, a candidate must have an actively funded research program in their area of expertise, a strong record of interdisciplinary collaborative research and a demonstrated ability to contribute to and lead team science efforts.
Review of applications will begin immediately and continue until the position is filled.  Qualified applicants must submit a letter of interest accompanied by curriculum vitae, a one-page summary of relevant research programs, a description of leadership roles, and the name and full contact information of at least three references to:
James D. Eason, MD, FACS
Chief of Transplantation
Professor of Surgery, UTHSC
Endowed Chair of Excellence in Transplant Surgery
Program Director
James D. Eason Transplant Institute at
Methodist University Hospital
1211 Union Avenue
Memphis, TN 38104
Jeason1@uthsc.edu
901-478-0588