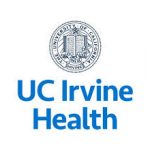 Website University of California Irvine Health
TRANSPLANT COORDINATOR 1 – KIDNEY ACQUISITION- FT – DAYS
Updated: Nov 16, 2020
Location: Orange
Job Type:
Department: Kidney Acquisition
Job Description:
UC Title: TRANSPLANT CRD 1
Reports to: Director
Cost Center: Kidney Acquisition (427419)
FLSA: Exempt
Job Code: 009110
Shift: Not Applicable
Position Number: 40323332
Working Title: Transplant Coordinator 1
Bargaining Unit: CNA
Date Created: 12/21/2019
Hours: 40
FTE: 1
Position Summary:
This position provides comprehensive management and coordination of care for patients requiring Kidney and Pancreas Transplantation. The level and intensity of care coordination is situational and appropriate based on patient need. The areas of transplantation covered are: pre-transplant evaluation, wait list management, post transplant follow up and the timely placement of organs.
Salary Range:
Minimum Midpoint Maximum
Annual Rate $117637.92 $139561.92 $161485.92
Required Qualifications:
• Bachelor of Science, Nursing
• Ability to establish and maintain effective working relationships across the organization
• Must possess the skill, knowledge, and ability essential to the successful performance of assigned duties
• Ability to maintain a work pace appropriate to the workload
• Must demonstrate customer service skills appropriate to the job
• Excellent written and verbal communication skills in English
• Demonstrated knowledge of immunosuppressive therapies and care of the post-transplant patient
• Working knowledge of UNOS requirements
• Minimum 2 years Critical Care, or Step Down, or Dialysis, or Transplant experience
• Must have 1 year recent experience in ambulatory care of transplant patients or transplant coordinator role
Licenses and Certifications:
• Registered Nurse(Required)
Preferred Qualifications:
• MASTER OF SCIENCE IN NURSING
• Previous transplant or organ procurement experience preferred
Physical, Mental, & Environmental Demands
To comply with the Rehabilitation Act of 1973 the essential physical, mental and environmental requirements for this job are listed below. These are requirements normally expected to perform regular job duties. Incumbent must be able to successfully perform all of the functions of the job with or without reasonable accommodation.
To apply, visit https://apptrkr.com/2083121
Copyright ©2017 Jobelephant.com Inc. All rights reserved.

jeid-74f5919414f8364c9cf7ce71bc7c3ab8