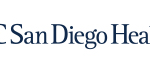 UC San Diego Health
UC San Diego Health
Senior Epic Phoenix EMR Application Analyst
Filing Deadline: Open until filled
Salary Range: Commensurate with Experience
The Sr. Epic Phoenix EMR Application Analyst will actively contribute to an innovative team dedicated to continuous optimization improvements and quick resolutions for break/fixes associated with transplant services EMR (Phoenix). Incumbent will gain knowledge of the Epic EMR software, as well as the transplant service, operations and workflow, and will work closely with application analysts and clinical leaders to translate business needs into EMR functionality. Incumbent will be responsible for reviewing vendor software releases and updates to test features desired and then implement them within UCSD Health. Incumbent will participate within an on-call rotation to provide 7/24 problem management support and resolution for clinical systems.
MINIMUM QUALIFICATIONS
• Bachelor's degree in health care information technology, computer science, or related area, and / or equivalent combination of experience / training.
• Incumbent will be required to be certified in an assigned EMR vendor's product/module within the first 6 months of employment.
• Incumbent must satisfy all vendor testing requirements to be certified without needing to attend vendor's training a second time for the same class.
• Five or more years of relevant experience – working with Epic Phoenix or Epic Ambulatory at an academic institution or large integrated health system experience.
• Experience and proven success in information systems implementation, development and support within a large-scale healthcare organization.
PREFERRED QUALIFICATIONS
• Experience in one or more of the following Clinical System Areas: Transplant, Ambulatory, Operating Room, Anesthesia
• Epic Certified in Ambulatory and Phoenix 2018.
• Demonstrated ability to provide expert consultative guidance and direction on change initiatives affecting clinical care processes.
• Demonstrated ability in workflow and data analysis and design techniques, including needs assessment, specification development, quantitative methods, planning and gap analysis.
• Ability to effectively utilize system tools to meet functionality needs of users.
• Ability to plan and organize day-to-day activities along with short and long-term projects; in-depth knowledge of organizational and project planning processes and ability to produce and maintain high quality planning documents.
• Excellent written and verbal communication skills.
• Dedicated team player with strong interpersonal skills.
• Experience and proven success in information systems implementation, development and support within a large-scale healthcare organization.
SPECIAL CONDITIONS
• Must be able to work various hours and locations based on business needs.
• Employment is subject to a criminal background check and pre-employment physical.
APPLY ONLINE:
http://50.73.55.13/counter.php?id=159257
UC San Diego Health is the only academic health system in the San Diego region, providing leading-edge care in patient care, biomedical research, education, and community service. Our facilities include two university hospitals, a National Cancer Institute-designated Comprehensive Cancer Center, Shiley Eye Institute, Sulpizio Cardiovascular Center, and several outpatient clinics. UC San Diego Medical Center in Hillcrest is a designated Level I Trauma Center and has the only Burn Center in the county. We invite you to join our dynamic team!
Applications/Resumes are accepted for current job openings only. For full consideration on any job, applications must be received prior to the initial closing date. If a job has an extended deadline, applications/resumes will be considered during the extension period; however, a job may be filled before the extended date is reached.
UC San Diego Health is an Equal Opportunity/Affirmative Action Employer. All qualified applicants will receive consideration for employment without regard to race, color, religion, sex, national origin, disability, age, protected veteran status, gender identity or sexual orientation. For the complete University of California nondiscrimination and affirmative action policy see: http://www-hr.ucsd.edu/saa/nondiscr.html