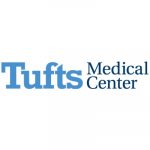 Tufts Medical Center
Boston, MA, USA
Full-time
Work Address: 800 Washington St, Boston, MA 02111
Shift: Days
Job Category (for posting purposes): Management
Employment Type: Full Time
Company Description
It takes a lot of very smart, hard-working and talented people to provide the level of care that we give to our patients. Tufts Medical Center is an internationally respected academic medical center and we pride ourselves not only on the sophistication of the care we deliver, but the compassionate way in which we provide it. And that starts with our employees.
Job Description
This position will provide oversight of the Medical Center's Kidney, Heart, and  Ventricular Assist Device Program. The Transplant Administrator will work collaboratively with the Programs' leaders to continually enhance the patient and family experience, administrative operations, and financial performance. This position will have primary responsibility for ensuring compliance with all relevant regulatory and oversight bodies, including The Joint Commission, CMS, and UNOS; for managing all grant, survey, and RFI responses in support of the program; and, for developing standardized policies and protocols across Transplant programs, where appropriate. The Transplant Administrator will lead the quarterly Transplant Program Governance meeting, which is a multi-disciplinary committee dedicated to reviewing matters of common interest and sharing best practices in transplant program administration.
PRINCIPAL DUTIES AND ESSENTIAL FUNCTIONS:
Serves as the internal expert on relevant regulatory, oversight body and payor requirements for
Programs. Ensures compliance with these requirements by developing and monitoring performance against program policies and protocols, training staff, and conducting regular audits.
Coordinates the activities of Transplant and VAD operations across the Medical Center.
Collaborates closely with colleagues in Finance, Patient Care Services, IS and other areas to ensure all aspects of the Programs' operations and finances are optimized. Leads initiatives specific to the Transplant Programs (e.g., software upgrades of transplant program specific software).
Plans, develops and routinely reviews annual operating budgets, including monthly evaluation of all financial activity.
Develops business plans in support of Program growth and performance improvement initiatives.
Responsible for identifying and implementing opportunities for improved efficiency in clinical and administrative services. Works with the administrators across Medicine, Surgery and
CardioVascular Care on re-engineering work flows and process improvement.
Coordinates with Finance on billing and reimbursement issues. Collaborates with Contracting – monitors, assesses and provides input to fine tune payor contracts, and identifies opportunities for new contract opportunities. Understands CMS and commercial payor strategies.
Ensures a high level of transplant patient/family satisfaction. Monitors all aspects of the patient's experience and ensures that a high level of customer mindedness is applied to all processes and procedures.
Responsible for the development and production of a variety of outcomes reporting in accordance with UNOS and CMS regulatory requirements. Prepares all requisite health plan/transplant network/UNOS/CMS documentation, communications, and reports. Works with clinicians to ensure the capture of all relevant data.
In collaboration with the medical, surgical, and other administrative leaders of the Programs, responsible for developing and supporting growth strategies aimed at increasing the referrals to the transplant programs.
Develops business plans in support of Program growth and performance improvement initiatives.
Leads quarterly Transplant Program Governance Committee meetings, setting the agenda, providing relevant materials, and leading discussion among multi-disciplinary members.
Identifies opportunities for best practice sharing across Transplant Programs.
Attends individual Program multi-disciplinary meetings.
Maintains collaborative, team relationships with peers and colleagues in order to effectively contribute to the working groups achievement of goals, and to help foster a positive work environment.
Establishes and maintains communications with local and national organizations, agencies and professional associates to share information relating to the development and operation of the
Transplant Programs.
Performs other similar and related duties as required or directed.
PRINCIPAL DUTIES AND ESSENTIAL FUNCTIONS:
Level of knowledge typically acquired from a Bachelor's degree. A master's degree is preferred.
Three to Five years of healthcare financial and management experience preferred.
Excellent interpersonal skills, both oral and written, and proven ability to lead multi-disciplinary teams, managing through persuasion and influence to foster and promote relationship building.
ORGANIZATIONAL RELATIONSHIPS:
Reports to the Executive Director of Surgery
Under the supervision of the Medical and Surgical Directors, works closely with key personnel and leadership in the transplant programs.
Interacts with personnel of various levels within and outside of Tufts Medical Center.
Qualifications
Previous Transplant Management experience required
Additional Information
All your information will be kept confidential according to EEO guidelines.
AMERICANS WITH DISABILITIES STATEMENT:
Must be able to perform all essential functions of this position with reasonable accommodation if disabled.
The above statements are intended to describe the general nature and level of work being performed. They are not intended to be construed, as an exhaustive list of all responsibilities, duties and skills required of personnel so classified. Tufts Medical Center reserves the right to modify position duties at any time, to reflect process improvements and business necessity.
COVID-19 POLICY:
Please note that effective October 1, 2021, as a condition of employment at Tufts Medical Center, all employees and new hires must have received their complete dose of the COVID-19 vaccine, unless they have been granted an exemption.