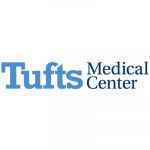 Tufts Medical Center
Company Description
It takes a lot of very smart, hard-working and talented people to provide the level of care that we give to our patients. Tufts Medical Center is an internationally respected academic medical center and we pride ourselves not only on the sophistication of the care we deliver, but the compassionate way in which we provide it. And that starts with our employees.
Job Description
Reporting to the Director of Transplant Services, the Transplant Quality Manager's primary responsibilities are to support the quality efforts and initiatives, collect and organize the data and analyze data to assist the QAPI team with external and internal quality measures. The Transplant Quality Manager performs detailed technical work related to the QA data collection/analysis, project managing and Performance Improvement (QAPI) of the Transplant programs while working independently and/or in collaboration with the senior leaders, transplant management and physician directors.
The Transplant Quality Manager identifies potential problems in the continuity of care process as a result of data collection, data aggregation, and analysis of sensitive and proprietary information. Under the guidance of the Transplant Quality team, monitors compliance with Tuft's global policies, CMS Transplant Quality Assessment and Performance Improvement Program guidelines, Joint Commission's guidelines and UNOS regulations.
The Transplant Quality Manager has an in-depth knowledge of the regulations governing Transplant programs including the VAD program and will be responsible for maintaining current understanding of data abstraction specifications required for data submission to Joint Commissions/CMS and UNOS and INTERMACS. The Transplant Quality Manager will ensure that external and internal reporting deadlines for data abstraction/submission and reporting are met as per established basis. The Transplant Quality Manager must have experience with the application of all the rapidly evolving regulations governing transplant centers, including the very unique Medicare cost reporting requirements for organ acquisition and ITL which includes assessment of hospital and PO financial statements in conjunction with the reimbursement team. The Transplant Quality Manager will also be responsible for process improvement and project managing improvement efforts across financial and operational arenas with a focus on evidence-based methods of problem-solving.
The Transplant Quality Manager will be responsible for supervising TIEDI data entry staff and processes and policies associated with data entry into all transplant and VAD related databases including UNOS and INTERMACS.
PRINCIPAL DUTIES AND ESSENTIAL FUNCTIONS:
Regular monitoring and tracking of the department's policies and procedures (P&P) in order to ensure regulatory compliance with UNOS, Joint Commission and CMS.
Assists with maintaining and storage of regulatory documents and outcomes
Responsible for overseeing the creation and maintenance of all transplant procedures; ensure they comply with transplant regulatory requirements
Quality Activities and report to the regulatory committee and QAPI/Hospital Quality:
Prepares and tracks all regulatory audits and dashboards for reporting at committee meetings
Responsible for overseeing the maintenance of the Transplant Summary and Dashboard (via XYN Management) to track volume and quality measures – this is the primary source of all transplant data as needed by internal and external users.
Collaborates with Quality Improvement and Regulatory Affairs to monitor clinical outcomes and perform audits for the Transplant Quality Improvement Committee and any corrective action plans as requested by internal and external agencies.
Survey Readiness preparation including CMS accreditation, VAD certification as well as coordination of routine UNOS site surveys. Lead audit preparation activities in conjunction with the Quality and Patient Safety Department, coordinates all activity during on-site audits and coordinate the development and monitoring of post-audit corrective action plans.
The incumbent will be responsible for management of staff related to data entry into Transplant regulatory Systems including UNOS and INTERMACS. This includes developing data entry policies as well as oversight of the process.
Responsible for communication with regulatory bodies – including response to requests for allocation analyses, communication with surveyors, requests for data and communication through the patient safety portal. Also responsible for the coordination of the annual OPTUM and UNOS Transplant RFIs; gather and analyze data to complete surveys in a timely manner; work collaboratively with faculty to ensure optimal representation of the transplant program to payers.
Coordinate QAPI projects
Documents problem statements, owners, actions and measurements
Tracks and monitors status per program
Tracks and monitors CG and HCAHPS
Lead Performance Improvement projects with an emphasis on quality improvement, increased automation and utilization of our electronic medical record.
Other duties as assigned.
Qualifications
JOB KNOWLEDGE AND SKILLS:
Minimum of two years of relevant quality improvement, process improvement or regulatory compliance work experience
Knowledge of transplant regulatory requirements (CMS conditions of participation for transplant centers and UNOS bylaws and policies)
Strong analytical and/or operational problem solving skills; demonstrates ability to conduct and interpret quantitative/qualitative analyses and makes recommendations for improvement/changes.
Knowledge of Word, Excel, Access and PowerPoint software programs or equivalents. Ability to run analytical (excel and other) reports and summarize information.
Excellent communication skills (oral, electronic and written).
Ability to demonstrate excellent judgment, attention to process and detail.
Discretion, confidentiality, tact, and ability to deal with sensitive issues. Previous project lead or project management experience.
Able to prioritize multiple deadlines and dependent activities.
Ability to work independently and in a team environment.
Database data entry and/or management experience preferred.
Lean or Six Sigma training preferred.
EDUCATION:
Bachelor's degree (nursing, health care administration, public health, business administration or a related field)
Master's degree or equivalent experience in Nursing, Business Administration, Health Care Administration or other related field
WORKING CONDITIONS/PHYSICAL DEMANDS:
Normal Office Environment
Additional Information
AMERICANS WITH DISABILITIES STATEMENT:
Must be able to perform all essential functions of this position with reasonable accommodation id disabled.
The above statements are intended to describe the general nature and level of work being performed. They are not intended to be construed as an exhaustive list of all responsibilities, duties and skills required of personnel so classified. Tufts Medical Center reserves the right to modify position duties at any time, to reflect process improvements and business necessity.
All your information will be kept confidential according to EEO guidelines.