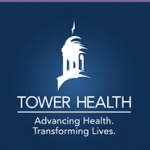 Website Tower Health - Reading Hospital
Advancing Health. Transforming Lives.
Overview:
Tower Health recently announced that a new Tower Health Transplant Institute has been organized and is the new home for the nationally recognized kidney and liver transplant program formerly located at Hahnemann University Hospital. The Institute's team of renowned surgeons, hepatologists, and nephrologists have joined the Tower Health Medical Group and will provide services in West Reading and Philadelphia.  The transplant team surgeons—who have performed more than 3,000 organ transplants—will perform kidney and liver transplants at the state-of-the-art surgical facilities of the Reading Hospital HealthPlex, one of the most technologically advanced surgical facilities in the state. Inpatient services will be provided at Tower Health – Reading Hospital and Tower Health – Chestnut Hill Hospital, with outpatient services at Reading Hospital and in Center City Philadelphia. The Tower Health Transplant Institute will also include the Center for Liver Disease that was part of the Hahnemann program.  While at Hahnemann, the transplant team had the only 5-star rated kidney transplant program in Pennsylvania and the third highest rated program in the United States (out of 261 programs nationwide as determined by Scientific Registry of Transplant Recipients, measuring patient survival one year after transplant, 1/1/2016 – 6/30/2018).
Responsibilities – to apply online, click here
The Transplant Administrator oversees day-to-day operations of the Tower Health Transplant departments ensuring patients receive safe, quality care in an efficient and customer-centric manner that is in alignment with established policies, procedures, protocols, and workflows through all phases of transplant.
Position reports to the Chief Operating Officer, Reading Hospital.
Qualifications
Education and Experience:
– A minimum of six to eight years of service line and multi–department managerial experience including operational functions within a major academic medical center, complex tertiary hospital, or health system.
– A Bachelor's degree is required.
– An MBA, MHA, or other healthcare-related advanced degree is preferred.
– A demonstrated track record of success in a large-scale clinical practice environment.
– A solid track record of success in establishing positive, effective physician relationships.
– Demonstrated record of success in growing programs and service volume.
Skills and Abilities:
– Maintain compliance with all regulatory requirements, including UNOS, CMS, Gift of Life, DOH, and the Joint Commission.
– Responsible for planning, developing, and implementing growth strategies for the Center including satellite locations throughout the Delaware Valley.
– Manage the operating budget for the program, including payroll, completion of Medicare time studies, supply and equipment needs.
– Ensure fiscal soundness of the program through collaborative management of fiscal operations.
– Strong skills in improving the administrative functions and operational patient care processes of the organization.
– Ability to operate in a matrixed reporting and accountability structure – with skills in working across institutional boundaries to achieve change or results.
– Executive presence with the ability to communicate both "big picture" strategy and detailed day-to-day operational priorities.
– Expert strategic, operational, business development, and system-thinking skills.
– Ability to conceptualize, articulate, and gain support for a wide range of clinical practice initiatives.
– Personal style that highlights confidence and credibility, while not diminishing the voice of others.
– An outgoing and collaborative style that fosters cooperation and involvement; outstanding interpersonal skills.
– Ability to translate organizational and operational issues into understandable, meaningful, and action-oriented solutions.
– Flexible and open-minded with the ability to hold the ground when necessary.
– Excellent negotiation skills to work effectively with key stakeholders.
– A service-orientation towards providers and department administrators.
– Strong understanding of the organizational culture and its impact on operations.
– Ability to provide leadership and direction to all team members involved in the service line's functional units.
– Excellent Communications, Interpersonal and Teamwork skills. Experience with Microsoft Excel, Word and PowerPoint.