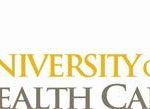 The University of Iowa Hospitals and Clinics
Become a member of our team – a team that is changing medicine and changing lives!
The University of Iowa Health Care (UI Health Care) represents the integrated health care enterprise of the University of Iowa, which includes the UI Hospitals and Clinics, UI Children's Hospital, UI Roy J. and Lucille A. Carver College of Medicine, and UI Physicians. As one of the nation's leading academic medical centers and the state's only comprehensive academic medical center, UI Health Care is committed to excellence in medical education, research, patient care and service. To learn more, visit our website at https://www.uihealthcare.org/
We are currently accepting applications for an Administrator to enhance the operations of the University of Iowa Organ Transplant Center by providing oversight of a broad range of administrative/operational functions, including fiscal operations, oversight of policies/procedures, marketing plans, services and programs. This position works closely and collaboratively with other University of Iowa Health Care units to assure effective coordination and communication related to organ transplant and hepatobiliary surgery oriented clinical services. Join a highly collaborative and integrated team across multiple departments and work units.
The University of Iowa Organ Transplant Center is multi-organ and multidisciplinary and, in addition to the transplant surgeons, includes members of the Department of Internal Medicine in transplant nephrology, hepatology, immunology, infectious diseases, cardiology, pulmonology, psychology, and a variety of clinical subspecialties. The UI Organ Transplant Center is the state's leading and only comprehensive transplant center and receives external funding grants to contribute to the basic science of this specialty.
Nearly two dozen multi-center, federally funded clinical protocols are going on at the University of Iowa.
Nestled along the Iowa River and surrounded by rural rolling hills, Iowa City perennially ranks as one of America's best places to live. Featuring a college-town atmosphere with big-city cultural richness, the Iowa City area has something for everyone including Big 10 sports and world-class music, literature, dance, and theater. University of Iowa Health Care offers a competitive salary and outstanding benefits package. For a complete listing of job qualifications, benefits overview and to apply for this position, please visit our website at http//jobs.uiowa.edu, reference requisition #19001743.
Applicants must meet the required qualifications listed to be considered. Applicable background checks will be conducted.
The University of Iowa is an equal opportunity/affirmative action employer. All qualified applicants are encouraged to apply and will receive consideration for employment free from discrimination on the basis of race, creed, color, national origin, age, sex, pregnancy, sexual orientation, gender identity, genetic information, religion, associational preference, status as a qualified individual with a disability, or status as a protected veteran.