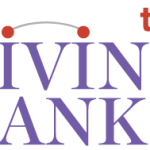 Website The Living Bank
Living Organ Donation Saves Lives
The Living Bank was established in 1968 by five Houston women as the first organ donor registry in the Nation and the first provider of donation and transplant education.  Today, our mission is to eliminate the shortage of organs for lifesaving transplants by being a trusted education resource for living organ donation and the leading provider of advocacy services for living donors.  Since 2009, we have had the unique opportunity to locally serve four world class transplant programs in the Texas Medical Center, providing Independent Living Donor Advocate (ILDA) social work services. This foundation led us to provide services to live donor programs via telehealth throughout the U.S.  The Living Bank's other core areas include public education and providing professional education to those serving in transplant centers across the nation.
We offer a flexible work environment and competitive compensation.  The position involves approximately seventy percent in-office executive administration, allowing thirty percent to be managed remotely.  Minimal travel is anticipated.  The Living Bank's office is in Houston's  Galleria area.  We are located within miles of The Texas Medical Center (TMC), the largest medical complex in the world.
Transplant Social Worker Administrator
The Living Bank seeks an experienced Transplant Social Worker Administrator to join our team.  The position would serve in both a non-clinical role (eighty percent) and clinical role (twenty percent).
Qualifications
·       Master's Degree in Social Work from a school accredited by the Council on Social Work Education.
·       Possess current Texas license as Licensed Clinical Social Worker (LCSW).
·       Minimum five (5) years post-masters social work experience in a transplant program setting.
·       Excellent oral and written communication skills, and problem-solving ability.
·       Strong computer skills are critical; specifically, Word, Excel, PowerPoint, Project Management Software, with the ability to evaluate and determine software to improve efficiency of client/patient management and services provided.
·       Demonstrated skill in psychosocial assessments of patients, coordinating with transplant center teams and working with interdisciplinary teams.
Non-Clinical Responsibilities
·       Manage team of social workers.  The team primarily serves as independent living donor advocates.  The team provides living donor social worker and transplant recipient social worker services at the request of transplant center clients.
·       Manage social work services schedule
·       Serve as liaison between transplant center teams and social work staff
·       Evaluate current service workflows to identify process improvements
·       Develop and implement standard operating procedures for center specific workflows
·       Develop manual to train team in utilizing technology needed to perform duties
·       Perform annual evaluations of social work staff
·       Manage licensing requirements; including Texas and out-of-state licensing
·       Serve as the liaison between transplant center clients and The Living Bank leadership
·       Develop, implement and evaluate a Certificate Program for Independent Living Donor Advocates.
Clinical Responsibilities
·       Demonstrate comprehensive understanding of the informed consent/education of living organ donors and transplant patients, adhering to the respective transplant program's protocol, on all components of education required for living donors and transplant candidates.
·       Complete prescreen interviews and psychosocial assessments on identified living donors.  Assess for motivation to donate, any evidence of coercion, any valuable exchange for donation and make recommendations to the transplant center's multi-disciplinary team as to candidacy to donate.
·       Complete psychosocial assessments on potential solid organ recipients and make a recommendation to the multi-disciplinary team as to candidacy for transplant factoring in risk/benefit analysis of each individual patient.
·       Provide supportive counseling as needed to any patient who does not meet transplant listing criteria due to modifiable behavioral, support or economic reasons. Serve as patient advocate, seeking information, services and referral sources to heighten individual's access to services in the community.
·       Participate in the development and updating of clinical patient care protocols relative to The Living Bank's social work services, using community best practices guidelines.  Update documentation forms based on evidenced based practice, and changes in regulations and quality outcomes.  Actively participate in the development, implementation and evaluation of a continuous quality improvement plan.  Assist with quality metrics as identified throughout the year.
Onboard training and orientation
·       Onsite and/or virtual in-person training at each transplant program served
·       Attending respective program's patient education classes
·       Completing selected webinars related to living organ donation and transplantation
Ongoing professional education
·       Viewing select live and on demand webinars,  presented by The Living Bank's Independent Living Donor Advocate Network™ (ILDAN™).
·       Attending outside conferences that focus on transplantation and organ donation.
·       Keeping current with professional social work health care knowledge base and pursue further enhancement of job-related knowledge.