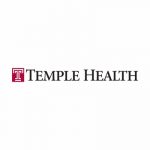 Website Temple Health
The Associate Vice President, Transplant Program provides leadership and management to the services, service lines, departments and technologies that support Transplant Services. The AVP is responsible for the development and implementation of strategic initiatives and business plans that support the growth and market recognition of the programs and services within this portfolio. Through direct and matrix reporting relationships the AVP plans, directs, coordinates and implements all facets of these services including, but not limited to, delivery of services, state of capital equipment and technology, capital planning, revenue generation, operational budgets, charge description masters (CDM), reimbursement, denial management and all other aspects of managing these business lines.
Education
Masters Degree : Health care related field of study (Required)
Experience
10 Years experience in healthcare of which 5 years are in a leadership role at a major teaching hospital or an academic medical center. (Required)
5 Years experience with complex/matrix reporting structure. (Required)
40 hours/8:00a-4:30p
Temple Health is a dynamic network of outstanding hospitals, specialty centers, and physician practices that is advancing the fight against disease, pushing the boundaries of medical science, and educating future healthcare professionals.  Temple Health consists of Temple University Hospital (TUH), Fox Chase Cancer Center, TUH-Jeanes Campus, TUH-Episcopal Campus, TUH-Northeastern Campus, Temple Physicians, Inc., and Temple Transport Team.  Temple Health is proudly affiliated with the Lewis Katz School of Medicine at Temple University.
To support this mission, Temple University Health System is continuously recruiting top talent to join its diverse, 10,000 strong workforce that fosters a healthy, safe and productive environment for its patients, visitors, students and colleagues alike.  At Temple Health, your tomorrow is here!
Your Tomorrow is Here!
Temple University Hospital is a nationally respected teaching hospital on Temple University's bustling Health Sciences Center campus. The hospital provides a comprehensive array of healthcare services both basic and complex to patients from around the corner, across the country and around the world.  As the chief clinical training site for the Lewis Katz School of Medicine at Temple University, the hospital provides a dynamic environment for high-quality care, teaching, and cutting edge research.
Primary Location: Pennsylvania-Philadelphia
Job: Operational Admin & Management
Schedule: Full-time
Shift: Day Job
Employee Status: Regular