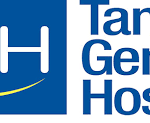 Tampa General Hospital
Advanced Organ Disease & Transplantation Institute Administrator – (190001ZC)
Located on beautiful Davis Islands in downtown Tampa, FL, Tampa General Hospital (TGH), is one of the largest and most comprehensive medical centers in Florida, with 1,007 beds, more than 8,000 team members, and a service area of over four million residents. Our Magnet® facility has been named the Best Hospital in Tampa Bay by U.S. News & World Report, and recognized as one of America's Best Hospitals for 2018-2019 in six specialties: Diabetes & Endocrinology, Gastroenterology & GI Surgery, Nephrology, Orthopedics, Pulmonology, and Urology. TGH is a level one Trauma Center and a certified Regional Burn Center that excels in the care of critically ill patients.
Description
Position reports to the Executive Director of the AODTI, with matrix reporting to the Vice President of Service Lines.
Primary Job Responsibilities:
·         Facilitates the development of the Institute through coordination, growth, strategic planning and marketing initiatives with appropriate entities across the continuum of care.
·         Leads multidisciplinary approach for the development of strategic initiatives, tactics, and implementation plan in partnership with senior executives, shared services management, and physician leadership.
·         In partnership with the Executive Director, executes the strategic initiatives and tactics for the service line.
·         Participates in and when necessary develops new programs and marketing plans for the service line according to identified need.
·         Prepares and submits operational and capital budget recommendations for Senior Leadership approval; revises as appropriate.
·         Reviews, modifies, and approves budget recommendations of assigned modalities, programs or sections as part of operational budget.
·         Monitors assigned budget(s) and adheres to budget and productivity guidelines.
·         Participates in the selection of new Institute team members, orients, and trains new team members.
·         Ensures competence of assigned team members and compliance with regulatory requirements, organizational policy, and performance requirements.
·         Forecasts staffing needs along with Clinical Director, defines position requirements and ensures team member development needs are met.
·         Cultivates, coordinates, coaches and supports Institute operations in collaboration with Executive Director and Clinical Director to create culture of world class service excellence across the continuum of care, as appropriate.
·         Plans short- and long-term changes that improve the efficiency in the delivery of patient care.
·         Partners with Executive Director to maintain and build new internal and external physician relationships.
·         Oversees key projects, processes and performance reports, data and analysis; forecast requirements, analyzes variances and initiates corrective actions.
·         Develops and implements ongoing quality and operational process improvements through the demonstration of quantifiable clinical and operational outcomes, safety management and operational efficiency in collaboration with Clinical Director.
·         Provide recommendation and input into the Institute annual goals consistent with institutional goals, needs of the community, and future directions of healthcare.
·         Creates updates and maintains Institute metrics and analytics reporting process, including the communication of such metrics and analytics.
·         Remains abreast of internal and external factors/trends that impact the Institute.
·         Collaborates with Clinical Director and Executive Director to monitor clinical quality standards and outcomes of the Institute and develop strategies and tactics to address identified issues.
·         Prepares for and facilitates Institute governance committees and sub-committees in collaboration with Clinical Director and Executive Director.
·         Assesses stakeholder satisfaction, including but not limited to: Patients/families
ii. Admitting, attending and consulting physicians
iii. Referring physicians
iv. Non-physician referral sources
v. Institute staff
vi. Other providers and staff within the system of care, as it is defined.
·         Achieves customer satisfaction with service delivery.
·         Acts in a timely manner to remedy complaints.
·         Supports efforts to investigate feedback comments to determine customer satisfaction and initiates appropriate follow up.
·         Updates job knowledge by participating in educational opportunities; reviewing professional publications; establishing personal networks; benchmarking state-of-the-art practices, participating in professional societies.
·         Performs other responsibilities as assigned.

Qualifications
• Bachelors Degree in Healthcare Administration, Business, or related field;
• Masters Degree in Healthcare Administration (MHA), Business (MBA) or related field preferred.
• Six (6) years progressive experience in healthcare setting with at least three (3) of those years in Lead or Supervisory role.
Please apply online at: https://tgh.taleo.net/careersection/ex/jobdetail.ftl?job=190001ZC&tz=GMT-05%3A00&tzname=America%2FChicago
EOE