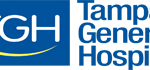 Website TGHcares @TGHTransplant @TGH Tampa General Hospital
TGH is home to one of the busiest transplant programs.
Facility Profile
TGH is the area's only level I trauma center and one of just two ABA-verified adult & pediatric burn centers in Florida. With five medical helicopters*, we transport critically injured or ill patients from 23 surrounding counties to receive the advanced care they need. The hospital is home to one of the busiest solid organ transplant centers in the country. TGH is a nationally designated comprehensive stroke center, and has a 32-bed Neuroscience Intensive Care Unit.  Other outstanding centers include cardiovascular, orthopedics, high-risk and normal obstetrics, urology, ENT, endocrinology, and the Children's Medical Center, which features a nine-bed pediatric intensive care unit and pediatric kidney transplant services. As the region's leading safety net hospital, Tampa General is committed to providing area residents with world-class and compassionate health care ranging from the simplest to the most complex medical services.
Tampa General Hospital was named the #1 hospital in Tampa Bay by U.S. News & World Report, 2020-2021, and recognized as one of America's Best Hospital's in five medical specialties: Cardiology & Heart Surgery, Diabetes & Endocrinology, Gastroenterology & GI Surgery, Nephrology, and Orthopedics. Tampa General Hospital has been designated a Magnet Hospital by the American Nurses Credentialing Center (ANCC), the highest recognition for nursing excellence, for the fourth consecutive time – an accomplishment that fewer than one percent of hospitals nationwide have earned. TGH is accredited by The Joint Commission and was awarded disease-specific certification in five medical specialties. TGH is also accredited by the Commission on Accreditation of Rehabilitation Facilities (CARF). *Air transport provided by Metro Aviation, Inc.
Department Profile
Tampa General Hospital is home to one of the busiest transplant programs in both the state of Florida and the nation.  The transplant unit has 48 private rooms dedicated to organ transplant and post intensive care ventricular assist device (VAD) patients.  The nursing team works closely with the Tampa General Medical Group (TGMG) delivering exceptional care using a multidisciplinary approach.  This is a unit of elite class, highly trained, and qualified nurses where miracles happen every day.
Job Summary
Under the general supervision of the Divisional Director of Transplant Services, the Transplant Quality, VAD & Compliance Manager functions as an integral part of leading quality initiatives that contribute to the improvement of patient care, and ensures that the Transplant Institute remain in regulatory compliance. These responsibilities include:
Leads performance improvement team to create, implement, and monitor performance improvement plans for deficient or outlier data and identifies solutions as appropriate.
Serves as integral member of clinical service and performance improvement team in improving outcomes of registry measures.
Monitors adverse events and directs appropriate analysis as indicated; coordinating with the patient safety department.
Interacts with regulating bodies for all aspects of surveys, inquiries, and data exchange
Develop and monitor compliance with transplant policies
Knowledge expert for transplant
Manages relevant information from databases, reports and documents by evaluating and integrating evidenced based practice
Analyzes and provides graphical displays of clinical data to assist the clinical services to better understand and interpret findings/outcomes; works with analytics resources to display informative data for improvement.
Maintains committee minutes
Ensures confidentiality and security of appropriate documents and items relevant to review according to the hospitals policies and procedures
Attends and participates in required quality and performance improvement meetings, quality review committee meetings and Risk Management meetings
Participates and/or leads scholarly activity (eg. Poster, abstract, journal article, research)
Attends continuing education programs and demonstrates self-direction in ongoing professional development.
Responsible for assuring comprehensive validation of all data elements prior to submission
Interfaces regularly with external program leaders regarding data clarity and implementation of new standards; assures standards are communicated and operationalized within clinical services
Assures timely follow-up of patients in registries and designs and implements processes when needed
Addresses staff moral issues and contributes to team building
Responsible for orienting new team members and serves as a mentor providing guidance to team; acts as a preceptor and takes an active role in their career development
Responsible for performing job duties in accordance with the mission, vision, and values of Tampa General Hospital.
Qualifications
Bachelor's degree in nursing or healthcare. At least five years of experience in transplant, quality improvement and compliance arena, at least two of which must be in a leadership role. Knowledge of UNOS, CMS and JC transplant policy and regulations. Experience with CMS, UNOS and JC surveys and Corrective Action Plans. Experience with data analysis/ tracking/ trending/ creation & implementation o Process Improvement Plans. Strong Communication skills (verbal and written).