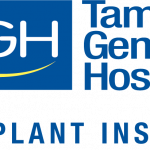 Website Tampa General Hospital
Tampa General Hospital is home to one of the busiest transplant programs in both the state of Florida and the nation.  The transplant units have private rooms dedicated to organ transplant and post-intensive care ventricular assist device (VAD) patients.  The nursing team works closely with Tampa General Medical Group (TGMG) specialists, delivering exceptional care using a multidisciplinary approach.  This team includes physicians, advanced practice providers, nurses, medical specialists, financial counselors and transplant coordinators.
Under general supervision, following established policies, procedures and professional guidelines, delivers medical care to patients. Plans medical care, documents medical assessments, identifies and refers situations that require intervention. Formulates and communicates goals and plan of care, assuring patient rights. Responsible for performing job duties in accordance with the mission, vision and values of Tampa General Hospital.
Graduate of an accredited School of Medicine. Completion of an accredited residency program. Board certification within the time frame established by the applicable Specialty Medical Staff Department. Unrestricted licensure to practice as a physician in the State of Florida.