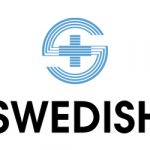 Website Swedish Medical Center
Swedish Medical Center is looking for a Director to work for the Organ Transplant Department at Swedish First Hill in Seattle, WA.
Relocation assistance provided.
The Director of Organ Transplant Program (OTP) is responsible for all aspects of managing the operations of the OTP. The Director will serve as a leader within the program by promoting a professional practice environment that enables the multidisciplinary team members to continuously provide patient care excellence while enriching the patient experience and bettering the entire transplant program. The Transplant Director will have significant leadership experience in kidney and liver organ transplantation.
In this position you will:
Perform in a non-patient care role, providing administration and guidance of daily operations as they pertain to obeying CMS/UNOS guidelines
Supervise personnel and workload issues
Partner with the Administrative Director of Business and Operations in accomplishing strategic initiatives, maintaining managed care payer relations, and developing outreach clinics that support clinic growth
Ensure compliance with UNOS bylaws, CMS Conditions of Participation and other agency regulations
Lead the transplant program's safety and quality initiatives
Develop and improve on all QA activities and F-QAPI program requirements
Act as a liaison to the Organ Procurement Organization (OPO), the community, and patient families
Champion the mission of the institution: growing the clinical program, developing the teaching program, and promoting clinical research
Qualifications:
Required qualifications for this position include:
Nursing Baccalaureate degree (BSN) from an accredited school of nursing
5 years minimum of related experience in clinical operations management
Current Washington State RN license
5 years minimum of management experience in a health care organization, preferably including inpatient and outpatient settings
Experience in Transplant Services
In depth understanding of regulatory requirements including CMS and UNOS requirements
Preferred qualifications for this position include:
A Masters Degree in Healthcare Administration, Nursing, or Business Administration (completed or in progress)
To learn more about our Swedish Transplant Program please visit:
https://www.swedish.org/services/organ-transplant-program
About the First Hill Campus
The 697-bed tertiary-care center on the Swedish/First Hill campus is the flagship of the Swedish health-care system. Swedish/First Hill has one of the most active and advanced birthing programs in Washington state and houses a Level III neonatal intensive-care unit. More surgeries are performed each year at Swedish/First Hill than at any other facility in the region; volumes include more total joint replacements than any other medical center in the state.
We offer a full comprehensive range of benefits — see our website for details
Our Mission
Our nonprofit Mission is to improve the health and well-being of each person we serve. Our Vision is to demonstrate the highest-quality, best-value healthcare to all we serve.
About Us
Swedish is the largest nonprofit health care provider in the greater Seattle area. It is comprised of five hospital campuses (First Hill, Cherry Hill, Ballard, Edmonds and Issaquah); ambulatory care centers in Redmond and Mill Creek; and Swedish Medical Group a network of more than 118 primary care and specialty locations throughout the Puget Sound. Swedish employs more than 13,300 employees and 3,100 physicians and allied health professionals. Whether through physician clinics, education, research and innovation or other outreach, we're committed to caring for the people in our region and beyond. Swedish is proud to be an Equal Opportunity Employer. Swedish does not discriminate on the basis of race, color, gender, disability, protected veteran, military status, religion, age, creed, national origin, gender identity, sexual orientation, marital status, genetic information, or any other basis prohibited by local, state, or federal law.
Swedish.jobs
When applying online, please reference job number 238570.
PSJH and Swedish are an Equal Opportunity Employer.