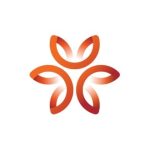 Website St. Joseph's Hospital and Medical Center
Responsible for the implementation and management of the Performance Improvement (PI) plan and maintaining compliance with Joint Commission and relevant State and Federal regulations related to quality monitoring and performance improvement. Oversees the day-to-day operations of the Quality Management staff.
Principal Duties and Accountabilities:
Provides leadership to the Quality Management Department; hires, supervises, and monitors staff performance and productivity. Contributes to the budgeting process.
Educates and trains staff and physicians in quality improvement including the aggregation and analysis, action planning and reporting of performance data.
Works in collaboration with hospital leadership and medical staff to meet goals established in the Performance Improvement plan.
Provides consultation and assists physicians, ancillary and nursing departments with regulatory compliance issues. Supports implementation of regulatory initiatives.
Qualifications:
MINIMUM
Bachelor's degree in a healthcare-related field or five (5) years of related job or industry experience in lieu of degree.
Minimum of three (3) years of progressive management responsibility in an acute care setting, one (1) of which is related to managing an organization's Quality Improvement Program
Minimum of two (2) years of clinical, patient care experience or equivalent.
Experience developing and implementing clinical, service and operational process improvement initiatives, both small and large scale.
Knowledge and expertise in specific performance improvement/CQI methodologies (e.g. Six Sigma, LEAN).
Current knowledge of regulatory requirements for acute and ambulatory care services (e.g. state, federal, local regulations; Joint Commission, etc.).
Current state license in a clinical field or 5 (five) years experience in Quality Management can be used in lieu of state license
Certified Professional in Healthcare Quality (CPHQ), or Healthcare Quality and Management Certification (HCQM), or Certificate of Professional Healthcare Quality and Patient Safety (CPQPS) within 2 years of employment is required.
PREFERRED