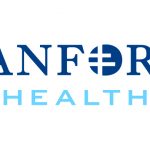 Website Sanford Health
The Registered Nurse (RN) is responsible for utilizing the nursing process (assessment, diagnosis, outcomes/planning, implementation and evaluation) to provide individualized nursing care to patients. Responsible for the coordination of care, patient assessment, patient education, triage, and various other nursing interventions. Collaborates with other inter-professional colleagues, including physicians, to plan, implement and evaluate care. Demonstrates competency and practices within the full scope of nursing expertise/knowledge and utilizes appropriate age and population specific standards as designated in their assigned clinical setting. Functions within the scopes and standards of nursing practice as outlined in the Nurse Practice Act and Administrative Rules in state of practice and licensure. The Sanford Professional Nursing Practice recognizes the Scope and Standards of Practice and the Code of Ethics for Nurses with Interpretive Statements as published by the American Nurses Association as the foundation of nursing care delivery and professional conduct.
Builds a rapport with the patient and explains the condition and course of action effectively. Coordination and management of care for patients, including with complex needs. Delivers written and oral communication responds to questions and concerns, and produce specific outcomes and impact. Effectively delegates and supervises based on ones state practice act and an understanding of the concepts of responsibility, authority, and accountability. Performing age related patient assessments and nursing interventions. Performs triage, sorting patients needing urgent care from those with less severe injuries. Provides direct service to internal or external customers. Responsible for promoting a safe environment for patients, families, staff, residents, and visitors and working collaboratively with the multi-disciplinary health care team to provide the best outcomes for patients.